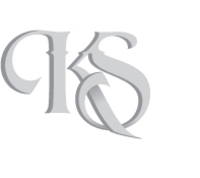 This is not an alternative to other lines of fine jewelry, but the ultimate solution for those that seek unique, refreshing and subtle eloquence
Gurnee, IL (PRWEB) September 29, 2009
Executives at Klassic Statement.com, a Gurnee, Illinois based fine jewelry start-up, today announced the launch of Klassic Statement, a online fine jewelry company focused on exclusivity through class, quality and distinction. "This is not an alternative to other lines of fine jewelry, but the ultimate solution for those that seek unique, refreshing and subtle eloquence," says Klassics, founder and CEO of Klassic Statement. The Klassic Statement ladies collection includes 18 distinct, one of a kind faceted stud and twisted cable hoop earrings, necklace designs consisting of tags, onyx, smoky and blue topaz, citrine, whiskey quartz and diamonds, tantalizing cocktail rings made from precious stones, sterling silver and 18Kt gold. Klassic Statement fine jewelry is the quintessential statement of unique, high quality expressions that truly offer what other jewelry collections claim, exclusivity.
The men's collection, currently in development and will be available in November 2009, will include stainless steel bracelets, necklaces, and cufflinks accented with diamonds and rings made of 925 sterling silver inlaid with onyx, tigers eye and other precious stones for a touch of class and a unique design never seen. Only available online at http://www.KlassicStatement.com , this collection for women and men is clearly a cut above in design, quality and packaging. The packaging is just as exquisite as the product; all products are delivered in a black eye catching custom designed leather jewelry box, lasered with the company logo, enclosed in a black gift box tied with a silver ribbon made of silk, giving the customer at no extra charge the option to impress whoever they choose as the recipient.
"After speaking with hundreds of women, one of the things that we heard consistently was; we don't want to invest in a piece of jewelry, attend an event and see several women wearing the same thing," said Klassic's. "The classy and sophisticated women and men of today want to make a statement, set themselves apart from the masses and accentuate their outer and inner beauty," added Klassic's.
Klassic Statement jewelry is the epitome of distinction, focused on delivering subtle elegance and designed to reflect personal style and to compliment classy everyday casual wear to the more formal red carpet occasions. Priced from $100 to $2,000, Klassic Statement jewelry will be available online at http://www.KlassicStatement.com .
About Klassic Statement:
Founded in 2008, Klassic Statement LLC was started by a Chicago area entrepreneur known to friends as "klassic's. Klassic Statements is committed to providing classy, sophisticated, high quality products that will enable the customer to distinguish themselves like no other in the world. Unlike most jewelry brands, Klassic Statement has built a strategy focused and designed to give customers the utmost unique experience.
###