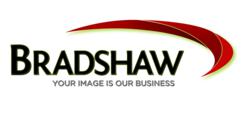 Richardson, Texas (PRWEB) November 11, 2011
"We are pleased to announce our first acquisition in the desktop parts distribution sector, and the overall expanded capabilities that Laser Source can now offer its customers," said Monty Milliner, President of Bradshaw. "In today's economy, service organizations need suppliers that can support a broader range of products than ever before."
As a result of the asset purchase, Laser Source's current President Bryan Jobe will become a valuable addition to Bradshaw in the Network Print Division. The synergy between the two companies is immediate and will allow customers from both Bradshaw and Laser Source to benefit from a larger portfolio of offerings.
"We are very excited about merging with Bradshaw to deliver a more robust and comprehensive offering to our customers. Our goals of growing and providing product and technical support to our customers are aligned and we look forward to a long-term relationship with Bradshaw," said Jobe.
About Bradshaw
Since 1990, Bradshaw has provided cost effective options for users of production and work group laser printers. From parts and supplies to completely refurbished printers, products from Bradshaw offer the best in price and performance. Bradshaw occupies a spacious 42,000 square foot climate controlled distribution center in Richardson, Texas. Bradshaw was founded to provide competitive pricing, helpful technical insight and flexible options to service organizations, OEMs, data centers and end-users on a worldwide basis.
About Laser Source
Founded in 1990, Laser Source is a Texas based laser printer and parts provider located in Mesquite, Texas.
For more information please contact:
Monty Milliner, President
The Bradshaw Group, Inc.
972-331-2133
http://www.bradshawgroup.com
###