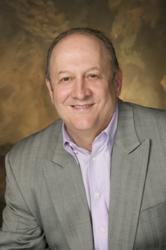 Technology and new practices are changing the way doctors diagnose and treat brain injuries.
Denver, CO (PRWEB) February 29, 2012
Denver brain injury attorney, Steven Shapiro, a partner at the firm Fleishman & Shapiro, P.C. recently presented a workshop to an international team of medical professionals at the 2012 Brain Injury Summit, held January 9-11 in Beaver Creek, Colorado. Topics included the current legal climate for brain injury claims, the role of physicians in the personal injury legal process, and the best ways for attorneys and medical care providers to work together for patients.
While Shapiro titled his presentation "Dispelling the Myths of TBI," it also covered many of the steps and factors that face patients who have undergone head injuries following an auto accident or other tragedy. These steps are often a precursor to a personal injury suit, which makes the initial diagnosis and record-keeping process an important one for the patient's eventual financial well-being.
The event, promoted as the "Meeting of the Minds," attracted nearly 500 attendees from around the world, including leading figures in brain surgery, MRI technology, pharmacology, and neuroradiology. Shapiro says that this blend of different types of professionals – at a time when brain injury claims are changing – made the meeting particularly exciting.
"Technology and new practices are changing the way doctors diagnose and treat brain injuries. In recent years, the growth of neuroradiology and new MRI techniques have completely altered the way that physicians are able to understand these types of cases, and as a result, the legal processes behind personal injury suits are changing quickly at the same time. It's important that the patient's medical team and attorney work together to find the severity of any potential brain injury, since the consequences can be life-altering in a variety of different ways."
Shapiro adds that he plans to speak at other similar events in the future to help physicians and the general public at large to better understand brain injuries and the subtleties of personal injury claims in Colorado. Further information about this session, or upcoming presentations, can be obtained by calling Fleishman and Shapiro at 303.861.1000.
For more information, including interview and photo requests,
contact Linda Gross at Fleishman & Shapiro, P.C.
Email: LGross(at)colorado-law(dot)net • Telephone: 303.861.1000 • http://www.colorado-law.net
# # #