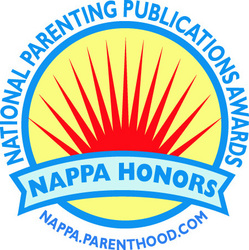 Savannah, GA (PRWEB) September 22, 2008
The prestigious NAPPA Children's Products awards competition is a program sponsored by Dominion Parenting Media and promoted in association with parenting publishers across the United States.
Details of the LONPOS 84T Braintelligent Pyramid Game are as follows:
Unlike other LONPOS games this is table top size: it has 3 sides each approx. 10 inches long and is 5 inches tall when completed. Each pentomino ranges in size from 1.5 to just over 3 inches long.
This game has an incredible 13,882,213 three sided Pyramids that can be built using the provided 17 different colored game pieces (pentominoes). 432 problems are preset in the included manual, with 108 having completion hints.
By means of 432 pre-set brain-tormenters, both young children and retired rocket scientists will find their brains put to the test. Composed of seventeen different rugged pentominoes in seventeen colors, the components themselves are a delight to work with, each piece sliding snugly into place. And the manual, with instructions in several languages, while not written in perfectly grammatical English and, perhaps, not always politically correct, is pretty straightforward!
More than just a series of challenges, this is an entertaining look at company pride. Mr. Lonpos, the creator of Lonpos 101, 303, and 4D is a real advocate for this puzzle game, believing it has the ability to do everything from improving brain development in an unborn child, if the mother-to-be faithfully plays it, to preventing senile dementia. Some of the comments have credibility, while others you'll need to take with a grain of salt. What is trustworthy is that solving the 432 pre-set different puzzles will exercise cognitive brain functions. Solving 3-D problems promotes right-brain development, and solving puzzles in different shapes promotes left-brain development. Plus, working difficult puzzle problems helps develop logical thinking. Playing this game will help your family develop concentration, endurance, and perseverance - each vital for academic success.
The foregoing review is courtesy of a major educational toys and games retailer: http://www.timberdoodle.com
The instruction manual is in English, Chinese, German, Japanese and French
Suggested Ages: 8+ (Younger children may be able to complete it with some assistance.)
Manufacturer's Recommended Retail Price: US$99.99
About Mic-O-Mic Americas Inc.
The company was formed in 2004 to introduce to North America and distribute the patented Mic-O-Mic range of construction toys from Germany. Most of these toys have won awards from toy and game experts. More information is available on http://www.micamericas.com/scripts/openExtra.asp?extra=13
In mid-2005 they introduced their version of LONPOS 101 Pyramid and Rectangle Game. Because of the success of LONPOS 101 and requests for more preset games from their resellers and from consumers, the company introduced the LONPOS 303 Pyramid and Rectangle Game in mid-October 2006. This has the original 101 preset challenges and a further 202 in a separate booklet. They also introduced Lonpos 4D Pyramid Game and now the LONPOS 84T Braintelligent Pyramid Game.
For additional information on the news that is the subject of this release or enquiries from potential resellers, please contact:
Tony Cross or Debbie Addy
Mic-O-Mic Americas Inc.
P.O. Box 22035
Savannah, GA 31403 USA
Tel: (912) 238-0016 or TOLL FREE: 1877-642-6642 Fax: (912) 232-2284
Email: micamericas @ aol.com
Website: http://www.micamericas.com
###