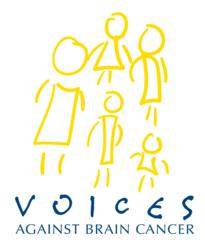 New York, NY (PRWEB) June 01, 2013
On June 1, Voices Against Brain Cancer, an organization dedicated to brain cancer research and advocacy, comments on a possible new target that may enhance brain cancer treatment.
According to a Futurity.org article, researchers are working on targeting a specific enzyme that may be able to inhibit and kill glioblastoma cells and other forms of cancer, such as melanoma. Glioblastomas are the most common and deadly type of brain tumors in adults. Even with aggressive treatment, most patients only live a few years at most after their original diagnosis. However, researchers have identified "a potential 'master switch' they believe regulates cancer cell survival, proliferation, and tumor formation." New work in the study suggests that if the specific enzyme is inhibited then the cancer cell will die.
Benjamin W. Purow, an Associate Professor of Neurology at the University of Virginia says in the article, "This is an exciting new target in cancer. It seems to have potential not just for brain tumors, but for other cancers as well. We think it has activity on its own, but also in combination with other cancer therapies."
The term "master switch" is used because targeting this specific enzyme could shut down all pathways glioblastoma cells normally use to grow. The article states that glioblastomas are difficult to treat because of their persistence and because they are resourceful. The existing efforts used to block their pathways are often unsuccessful because the cancer will simply find a new path in order to keep spreading. Targeting "critical signaling nodes" like this enzyme could inhibit multiple pathways at once and prevent the cancer from spreading.
Purow went on to say, "I'm hoping we can start doing phase I trials in people within a couple of years. I think that's a realistic time frame. I'd couch that by saying that's our goal—but we think that's feasible."
He also emphasizes that the discovery isn't a "cure for glioblastoma or other cancers," but it might prove to be an effective new "tool in the toolbox" to accompany the already existing treatments such as radiation, chemotherapy and surgery.
Michael Klipper, chairman of Voices Against Brain Cancer, an organization dedicated to brain cancer research and advocacy, is confident that all of these small discoveries are going to lead to a cure in the future. "We have people working hard, day in and day out, looking for a cure to stop this terrible and deadly disease. In the most recent years, researchers have been making huge strides in developing new treatments. Their breakthroughs provide hope for everyone in the VABC community and all those currently battling this disease."
VABC has a wide variety of initiatives in place for brain cancer research, awareness and support. The organization's research grants fund cutting-edge research programs that will have a monumental impact on the diagnosis and treatment of brain cancer. VABC currently funds research at several esteemed institutions such as Brookhaven National Laboratory, Cleveland Clinic, Columbia, Cornell, Duke, Harvard, John Hopkins, Memorial Sloan-Kettering and Yale, to name a few.
VABC's mission is to find a cure for brain cancer by advancing scientific research, increasing awareness within the medical community and supporting patients, their families and caregivers afflicted with this devastating disease.
For press inquiries, please contact: 5W Public Relations