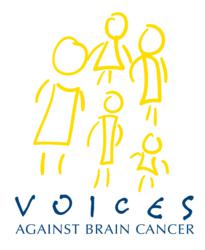 New York, NY (PRWEB) June 08, 2013
On June 8, Voices Against Brain Cancer, an organization dedicated to brain cancer research and awareness, shares the inspiring story of Anthony Hale, who recently went into remission from Brain Cancer and is working to encourage hope and positivity in others.
An article from The Western Front tells the story of a young man named Anthony Hale who, after "two rounds of 5-day in-patient chemotherapy and a month and a half of radiation," is cancer-free. Hale's cancer diagnosis came at the age of 21 in September 2009 when his doctor found a tumor in the pineal region of the brain, making him just one of the 0.001 percent of people who get tumors in that location and of that size. Throughout surgeries, therapies and the recovery process, he "never complained. He showed an extreme amount of courage and strength," says his grandmother, Kanda Hale.
Anthony's experience with cancer changed his life and perspective, and helped him to find a new passion – making hip-hop songs. His friend Cameron Harris says that is music is a "a grateful tone and attitude, a celebration of life – an honest evaluation of things that are happening." He has performed at a number of local venues and seeks to inspire others who are going through the same experience. He has also chosen to follow a career path in occupational therapy. "I feel like that and music are my calling in life," he says. "Those are both ways I can use things that have happened to me to help people."
Michael Klipper, chairman of Voices of Against Brain Cancer, an organization dedicated to brain cancer research and advocacy, says that Hale is an inspiring individual. "He fought against brain cancer and came out on the other side ready to do good things for others," he says. "We hope that his music and words are able to reach others going through the same struggle, and that they will find the same positivity and passion."
VABC has a wide variety of initiatives in place for brain cancer research, awareness and support. The organization's research grants fund cutting-edge research programs that will have a monumental impact on the diagnosis and treatment of brain cancer. VABC currently funds research at several esteemed institutions such as Brookhaven National Laboratory, Cleveland Clinic, Columbia, Cornell, Duke, Harvard, John Hopkins, Memorial Sloan-Kettering and Yale, to name a few.
VABC's mission is to find a cure for brain cancer by advancing scientific research, increasing awareness within the medical community and supporting patients, their families and caregivers afflicted with this devastating disease.
For press inquiries, please contact: 5W Public Relations
#####