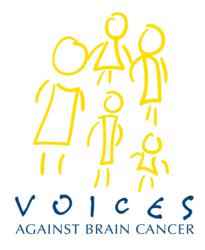 New York, NY (PRWEB) June 14, 2013
On June 14, Voices Against Brain Cancer, an organization dedicated to brain cancer research and advocacy, commends Dean Bullock for training for an Ironman competition despite a brain cancer diagnosis.
According to KSL.com, Dean Bullock, a 59-year old father of nine and grandfather of seventeen, has been running since the age of 34, including participation in five Boston Marathons, 13 half marathons and is a three time Ironman.
It was when he was training for the St. George Marathon in July 2012, that he experienced a severe headache while running one day. Bullock went to the doctor, where MRI results revealed a Grade IV Glioblastoma Multiforme. He underwent brain surgery immediately to remove the tumor.
After six weeks of combined radiation and chemotherapy followed by 10 months of chemo treatments, Bullock has his eyes set on the Ironman World Championship held in Kona, Hawaii. Ironman has recently started a program called "Kona Inspires," that will award entry to seven people who "embody the Ironman mantra 'Anything is Possible.'" Bullock is a finalist for one of those seven slots and is determined to make it there.
No matter what happens, Dean promises to remain positive. "Whether I keep running or doing the triathlons I just keep going. That's what you need to do."
Michael Klipper, chairman of Voices Against Brain Cancer, an organization dedicated to brain cancer research and advocacy, considers Bullock a true inspiration to many.
"Here's a guy who could've just stopped everything and quit after being given his grim diagnosis. However, he used it as a motivational tool to keep going and follow his dream of making it to the Ironman World Championship and for that, he is an admirable human being. We wish him the best of luck."
VABC has a wide variety of initiatives in place for brain cancer research, awareness and support. The organization's research grants fund cutting-edge research programs that will have a monumental impact on the diagnosis and treatment of brain cancer. VABC currently funds research at several esteemed institutions such as Brookhaven National Laboratory, Cleveland Clinic, Columbia, Cornell, Duke, Harvard, John Hopkins, Memorial Sloan-Kettering and Yale, to name a few.
VABC's mission is to find a cure for brain cancer by advancing scientific research, increasing awareness within the medical community and supporting patients, their families and caregivers afflicted with this devastating disease.
For press inquiries, please contact: 5W Public Relations
#####