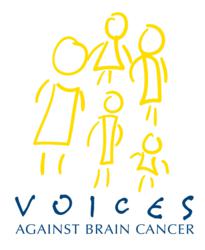 New York, NY (PRWEB) June 15, 2013
On June 15, Voices Against Brain Cancer, an organization dedicated to brain cancer research and advocacy, commends a family for remaining positive and continuously supporting each other despite receiving three different cancer diagnoses since 1997.
According to an article published in the Canon City Daily Record, Sandi Allen and her husband, Bud, walked in support of their daughter, Darci Strait, in the Orchard of Hope's 13th annual Walk for Hope in Colorado this past Saturday. Strait, 56, was diagnosed with brain cancer and lung cancer this past November. She had made the decision to get checked when her sense of perception was off and she was suffering severe headaches. MRI results revealed she had seven brain lesions and a chest X-ray found a tumor in her lung. In the past 7 months, she has undergone 14 full-brain radiation treatments, chemotherapy on the tumor in her lung, and one treatment of CyberKnife. She is not in remission yet but is feeling "extremely lucky."
Strait's parents, Sandi and Bud Allen, founded the Orchard of Hope Foundation in 2001 with two other couples with the goal of "helping to improve the quality of life for cancer champions in Fremont County." The nonprofit was created after Sandi successfully conquered her battle with breast cancer in 1997 and Bud successfully battled prostate cancer about 5 years ago. Now they're focus is to support their daughter.
Sandi says she and her extended family formed 'Darci's Team' to walk in this year's Walk for Hope. "We've got a lot of cousins here, all of our children, her children and grandkids. Everyone on 'Darci's Team' is family or very, very good friends and are all here to support Darci."
Michael Klipper, chairman of Voices Against Brain Cancer, an organization dedicated to brain cancer research and advocacy, emphasizes the importance of a strong support system. "What Darci is currently going through is something most of us couldn't imagine having to endure. She is a strong individual but the additional strength of her family behind her will help her throughout her battle with this terrible disease. It's heartwarming to see that this family, despite their hardships, has remained strong and has done everything they can to support one another."
VABC has a wide variety of initiatives in place for brain cancer research, awareness and support. The organization's research grants fund cutting-edge research programs that will have a monumental impact on the diagnosis and treatment of brain cancer. VABC currently funds research at several esteemed institutions such as Brookhaven National Laboratory, Cleveland Clinic, Columbia, Cornell, Duke, Harvard, John Hopkins, Memorial Sloan-Kettering and Yale, to name a few.
VABC's mission is to find a cure for brain cancer by advancing scientific research, increasing awareness within the medical community and supporting patients, their families and caregivers afflicted with this devastating disease.
For press inquiries, please contact: 5W Public Relations.
#####