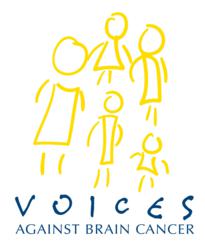 New York, NY (PRWEB) June 25, 2013
On June 25, Voices Against Brain Cancer, an organization dedicated to brain cancer research and advocacy, comments on the recent discovery of a combination of viruses that has proven to be effective against the deadliest forms of brain tumors.
According to an article on ScienceDaily.com, a combination of the myxoma virus and the immune suppressant rapamycin can kill glioblastoma multiforme, the most common and deadliest malignant brain tumor. This was reported by research performed by the Moffitt Cancer Center.
Peter A. Forsyth, M.D., of Moffitt's Neuro-Oncology Program, says the combination "has been shown to infect and kill both brain cancer stem cells and differentiated compartments of glioblastoma multiforme." This finding means that current barriers to treating the disease may be overcome. For example, some brain cancer patients experience drug resistance to existing therapies, which has become an obstacle in treatment. Forsyth says, "Oncolytic viruses that infect and break down cancer cells offer promising possibilities for overcoming resistance to targeted therapies."
The authors of the study explain that the combination of viruses have the potential to start a "multipronged attack" on a tumor, with the possibility of killing cancer cells directly through viral infection and inducing the immune system to attack the tumor. There have been several oncolytic viruses that have been tested and show promise against malignant gliomas.
Forsyth says, "We found that myxoma virus combined with rapamycin is a potentially useful combination. The idea that cancer cells can be killed by a harmless virus is an exciting prospect for therapy."
Michael Klipper, Chairman of Voices Against Brain Cancer, an organization dedicated to brain cancer research and advocacy, sees this as a huge breakthrough for brain cancer treatment. "This discovery is obviously in its initial stages of testing but it shows promise for finding an actual cure in the somewhat near future. Any progress is good progress and we can't commend all scientists involved in brain cancer research enough for all that they do to find an end to this deadly disease."
VABC has a wide variety of initiatives in place for brain cancer research, awareness and support. The organization's research grants fund cutting-edge research programs that will have a monumental impact on the diagnosis and treatment of brain cancer. VABC currently funds research at several esteemed institutions such as Brookhaven National Laboratory, Cleveland Clinic, Columbia, Cornell, Duke, Harvard, John Hopkins, Memorial Sloan-Kettering and Yale, to name a few.
VABC's mission is to find a cure for brain cancer by advancing scientific research, increasing awareness within the medical community and supporting patients, their families and caregivers afflicted with this devastating disease.
For press inquiries, please contact: 5W Public Relations
#####