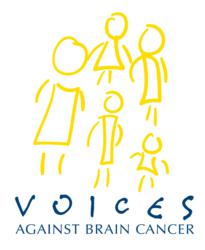 New York, NY (PRWEB) May 31, 2013
On May 31, Voices Against Brain Cancer, an organization dedicated to brain cancer research and advocacy, commends a Massachusetts family for their continuous efforts to raise money for brain cancer and for spreading awareness about the disease.
According to a Milford Daily News article, Brian Sereno was given about 15 months to live after being diagnosed with glioblastoma multiforme (GBM), the deadliest form of brain cancer. He was 29 years old at the time of his diagnosis and had just recently gotten married. Surgeons were able to successfully remove the malignant tumor. Sereno participated in a clinical trial at Duke University Medical Center and received chemotherapy and radiation treatments.
The article goes on to say that "only about 4 percent of those diagnosed with GBM will live five years, but Sereno refused to fall victim to hopeless statistics." This November will mark the five year anniversary of his first diagnosis.
Sereno's sister, Denise Nolan, told the Milford Daily News, "Brian changed his lifestyle to work out every day and eat only organic foods, and 4-and-a-half years later, he's doing amazing. He refused to accept his diagnosis and now he has a son who will be 2 next month. There aren't many stories like this, and we want to give hope to people newly diagnosed that they can beat this."
Nolan and her family and friends participated in their fifth Boston Brain Tumor Ride in Waltham in order to fundraisefor a cure. Since 2008, the family, in honor of Sereno, has raised more than $100,000 for brain cancer research.
Nolan went on to say, "Reaching the $100,000 mark was huge because there's less fundraising for this cancer. There's a ton of awareness of breast cancer and other cancers, but brain cancer doesn't have as many avenues to bring awareness."
Michael Klipper, chairman of Voices Against Brain Cancer, an organization dedicated to brain cancer research and advocacy, is rejoiced to see the Nolan family make such an impact on the ongoing efforts to find a cure to this terrible disease. "These are people who are doing everything they can to find a cure. They saw what their loved one had to endure and overcome and they clearly want to do whatever they can to keep other families from having to go through that. On behalf of the Voices Against Brain Cancer community, we thank you from the bottom of our hearts for your hard work and dedication to finding a cure with us!"
VABC has a wide variety of initiatives in place for brain cancer research, awareness and support. The organization's research grants fund cutting-edge research programs that will have a monumental impact on the diagnosis and treatment of brain cancer. VABC currently funds research at several esteemed institutions such as Brookhaven National Laboratory, Cleveland Clinic, Columbia, Cornell, Duke, Harvard, John Hopkins, Memorial Sloan-Kettering and Yale, to name a few.
VABC's mission is to find a cure for brain cancer by advancing scientific research, increasing awareness within the medical community and supporting patients, their families and caregivers afflicted with this devastating disease.
For press inquiries, please contact: 5W Public Relations