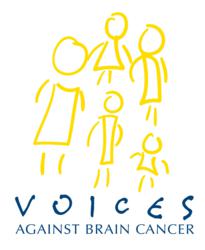 New York, NY (PRWEB) June 07, 2013
On June 7, Voices Against Brain Cancer, an organization dedicated to brain cancer research and advocacy, comments on the recent discovery made by researchers in regards to the tie between brain cancer and genetics.
According to a redOrbit.com article, the genetic traits of glial cells, the cells which give rise to the most common form of malignant brain cancer found in humans, have been identified by a team of researchers led by University of Rochester Medical Center (URMC) neurologist, Dr. Steven Goldman.
Goldman, the senior author of the study and the co-director of the URMC Center for Translational Neuromedicine said in a statement released this week, "This study identifies a core set of genes and pathways that are deregulated during both the early and late stages of tumor progression. By virtue of their marked difference from normal cells, these genes appear to comprise a promising set of targets for therapeutic intervention."
Brain tumors, also known as gliomas, originate from these glial cells. They progress in severity as time passes and ultimately turn into glioblastomas, which are highly invasive tumors that are difficult to treat making them almost always fatal. Presently, these glioblastomas are treated with a combination of surgery, radiation and chemotherapy. Although, these procedures do delay the cancer's progression, they ultimately prove to be ineffective at fighting the tumor. However, this new study, published in the journal Cell Reports, could change this.
In the study, researchers took human tissue samples that represented the three initial stages of cancer. They were able to identify and isolate "the cancer-inducing stem cells." They proceeded to compare the gene expression profiles of these cancer stem cells to those of normal glial progenitor cells. They hoped to be able to "determine the earliest point in which genetic changes associated with cancer formation occurs and identify the genes that were both unique to the cancer-causing stem cells and expressed at every stage of the disease's progression."
URMC states "the scientists identified a small set of genes in the cancerous glioma progenitor cells that were over-expressed at all stages of malignancy." Goldman and his team targeted a gene that was highly over-expressed, known as SIX1. When scientists blocked the gene's expression, the cancer cells stopped growing and the implanted tumors actually began to shrink.
Goldman went on to say, "This study gives us a blueprint to develop new therapies. We can now devise a strategy to systematically and rationally analyze – and eliminate – glioma stem and progenitor cells using compounds that may selectively target these cells, relative to the normal glial progenitors from which they derive."
Michael Klipper, chairman of Voices Against Brain Cancer, an organization dedicated to brain cancer research and advocacy elaborates on this exciting new discovery. "When scientists are able to target certain brain cancer indicators, then they will eventually be able to effectively treat gliomas. This is huge for the entire brain cancer community and gives us hope that there will one day be a cure."
VABC has a wide variety of initiatives in place for brain cancer research, awareness and support. The organization's research grants fund cutting-edge research programs that will have a monumental impact on the diagnosis and treatment of brain cancer. VABC currently funds research at several esteemed institutions such as Brookhaven National Laboratory, Cleveland Clinic, Columbia, Cornell, Duke, Harvard, John Hopkins, Memorial Sloan-Kettering and Yale, to name a few.
VABC's mission is to find a cure for brain cancer by advancing scientific research, increasing awareness within the medical community and supporting patients, their families and caregivers afflicted with this devastating disease.
For press inquiries, please contact: 5W Public Relations
#####