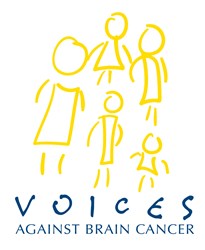 New York, NY (PRWEB) January 18, 2014
Voices Against Brain Cancer, an organization dedicated to brain cancer research and advocacy, discusses breast cancer cells and their ability to travel to the brain and become brain cancer cells through chameleon-like tactics.
According to the Medical Daily article titled "How Breast Cancer Becomes Brain Cancer: 'Chameleon' Tactic Allows Cells To Spread To Brain", doctors are studying both how breast cancer cells are making their way to the brain and how they end up surviving once arriving there.
The article elaborates on a National Academy of Sciences study which was commissioned in order to figure out why the brain was increasingly becoming "the first site of recurrence after the treatment of advanced breast cancer". Researchers found that breast cancer cells act as chameleons by taking on different brain characteristics in order to survive.
The study also found that the cells have the ability to modify their genetic machinery and produce clones with additional survival skills. This means that as the cells increase in number, they also increase in strength.
Michael Klipper, Chairman of Voices Against Brain Cancer, an organization dedicated to brain cancer research and advocacy, believes that although this news can be disconcerting, it could also be beneficial. "With this new-found research, there is also potential for new forms of therapeutic and effective treatment for brain tumors," he says. "This discovery allows doctors to have an additional perspective on cells' trajectory in the body, especially in the brain."
VABC has a wide variety of initiatives in place for brain cancer research, awareness and support. The organization's research grants fund cutting-edge research programs that will have a monumental impact on the diagnosis and treatment of brain cancer. VABC currently funds research at several esteemed institutions such as Brookhaven National Laboratory, Cleveland Clinic, Columbia, Cornell, Duke, Harvard, Johns Hopkins, Memorial Sloan-Kettering and Yale, to name a few.
VABC's mission is to find a cure for brain cancer by advancing scientific research, increasing awareness within the medical community and supporting patients, their families and caregivers afflicted with this devastating disease.
For press inquiries, please contact: http://www.5wpr.com.