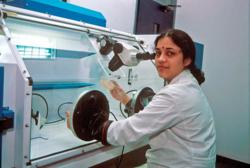 India is already a world leader in generics and almost 2/3rd of these exports are to the highly regulated markets. As the world population is ageing, India is uniquely equipped to make most of this opportunity
Madrid, Spain (PRWEB) October 10, 2012
Brand India Pharma is a significant initiative being led by Pharmaceutical Export Promotion Council (Pharmexcil) and India Brand Equity Foundation (IBEF) under the aegis of the Department of Commerce, Government of India, to highlight the value proposition that Brand India Pharma represents today for the global pharmaceutical industry.
"India is a powerhouse in the pharmaceutical sector and it is our pleasure to partner with India for this event. With 2,200 exhibitors from over 140 countries, CPhI Worldwide is a place where new partnerships are made and relations are strengthened. I would like to congratulate India to be the Focus Country for this event," said Mr Nik Rudge, Managing Director, UBM live.
"Given the huge size of India, it enables us to remain profitable and at the same time promote inclusive growth. It is a known fact that India is able to produce quality medicines at a very low cost," said Mr Sunil Lal, Ambassador of India to Spain.
Leading the Indian delegation, Mr S R Rao, Commerce Secretary, Ministry of Commerce and Industry, Government of India addressed the august gathering as the Chief Guest for the event. "India is already a world leader in generics and almost 2/3rd of these exports are to the highly regulated markets. As the world population is ageing, India is uniquely equipped to make most of this opportunity," said Mr S R Rao, Commerce Secretary, Ministry for Commerce and Industry, Government of India.
This was followed by the inauguration of the India Pavilion with lamp lighting at Hall 5, CPhI Worldwide, Feria De Madrid by Mr S R Rao, Mr Rajeev Kher, Mr J S Deepak, Mr Nik Rudge, Mr Sunil Lal, and Mr N R Munjal, Chairman, Pharmexcil.
Backed by a strong domestic market and vast presence in regulated markets like US and UK, the Brand India Pharma campaign is expected to expand the reach of the Indian Pharmaceutical industry to new destinations and at the same time, strengthen its position in the already popular markets.