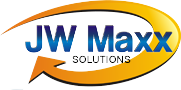 JW Maxx Solutions, one of the leading Brand Reputation Management companies, has finally released is true definitions of 'How Reputation Management Works.'
(PRWEB) October 26, 2012
JW Maxx Solutions, one of the leading brand reputation management companies, has finally released is true definitions of how reputation management works. For anyone interested in any subsection of the reputation management industry, the information released could serve as a basic roadmap when trying to understand more complex topics about this budding field that combines aspects of advertising and public relations.
According to JW Maxx Solutions, a leader in brand reputation management, there are three main types of reputation management. These entail the act of first bringing an online campaign into being (also called "image creation"), maintaining a high and positive reputation for a company already established, respected and liked ("scaffolding") and reacting to negative information to hoist a defamed company back into a positive light ("reputation rescue"). There are some overlaps in each category but each is a problem that should be faced differently and unique depending on the circumstances and end-game goals.
Image creation is used heavily by burgeoning startup companies, relatively new politicians just kicking off their political careers and established companies who are finally exploring the Internet as a sales tool for the first time. This type of brand reputation management is the metaphorical breaking of ground for any organization or individual and is an exciting time. Strategies are formed in brand reputation management concerning how to target keyword niches and fill in spaces in search frequencies that are not already heavily infiltrated by others.
Scaffolding, on the other hand, tends to be a little more complex. This route is for organizations that are doing well in their industry and maintain a relatively positive face in the online landscape but need a little help along the way to keep progressing and growing in order to stay one step ahead of the competition. A term used heavily in psychology, the science of scaffolding has been adopted by reputation management experts like JW Maxx Solutions to help organizations develop themselves with the help of the firm guiding them. In this aspect of reputation management, the client and reputation firm work together to formulate mutually beneficial strategies to keep the client on top of their game in the shifting sands of the marketplace. The client learns and internalizes the keys to its own custom-tailored media plan, help in the area of brand reputation management, and in time it learns how to run its own campaign, effectively creating new possibilities by itself after learning from its reputation management expert ally.
Lastly, the reputation rescue is the plan that functions essentially as a life preserver for companies struggling after being damaged by damaging information or a recent flood of bad press and handles brand reputation management. It's not necessarily that reputation rescues involved in brand reputation management are more difficult to execute, says JW Maxx Solutions, they only require a different skill set and strategy. Depending on the situation and severity of the charges against the client, reputation managers will opt to try to suppress the negative information, refute it, or even in some cases aid in filing libel charges against the responsible parties. JW Maxx Solutions explains that this type of negative attention is never something a company must taking lying down, and that fighting back is always an option.
JW Maxx Solutions specializes in all three segments of reputation repair and has been known to have helped companies across virtually every industry, from cutting edge biometrics to tropical resorts, get the online brand reputation management they desire among the world's highest ranking search engines.
# # #
Brand Reputation Management Company, JW Maxx Solutions can be contacted at:
11811 N Tatum Blvd, Suite 3031
Phoenix, AZ 85028
Phone: (602) 953 – 7798
Email: info(at)jwmaxxsolutions(dot)com
Website: http://www.jwmaxxsolutions.com/