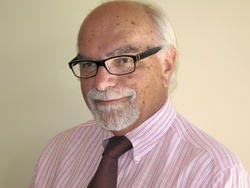 Total Immersion - The Brand Development Difference
NEWTON, Mass. (PRWEB) September 19, 2007
This first-of-its-kind certification program was launched by The Brand Establishment, well known throughout the advertising industry for its successful "turning the telescope" approach to corporate brand development. Open to principals of those agencies that have been licensed to utilize The Brand Establishment's unique branding methods, the program is being conducted by The Brand Strategies Institute, a division of The Second Wind Network, which is the largest trainer of advertising agency professionals in the United States.
The course began with an intensive one-day seminar at Grant Marketing in Newton for all of Grant management staff. Entitled "Total Immersion - The Brand Development Difference," the kickoff seminar was conducted by Jim Hughes, founder of The Brand Establishment.
"This is a comprehensive program that turns the entire branding process inside-out, focusing on brand, branding, brand development, brand essence, brand statements and brand visuals," said Hughes. "Each of our Certified Brand Strategist candidates will work on brand development case studies, make a brand project presentation, digest and understand a variety of materials on the course's lengthy reading/listening/viewing list, and satisfactorily complete a final exam."
The faculty and board of advisors for The Brand Establishment include Jim Hughes, and Tony Mikes, managing director of Second Wind; as well as Robert Lauterborn, James L. Knight professor of Advertising, The University of North Carolina, Chapel Hill; Bill Borders, founding partner of Borders, Perrin & Norrander of Portland and Seattle; John Phillip Jones, professor of advertising, Newhouse School of Communications, Syracuse University; and James Avery, professor of marketing, University of Oklahoma, Norman.
According to Bob Grant, "We are honored to have these brand experts from academia, communications and the business world as members of our brand resource team. Together with our existing team of marketing and creative experts we deliver outstanding marketing services to our clients."
Grant Marketing is a b2b brand development and marketing communications agency located in the Boston area. For more information on Grant Marketing go to http://www.grantmarketing.net/.