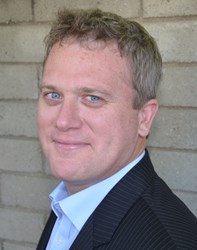 Los Angeles (PRWEB) August 07, 2012
Branded entertainment firm Brand Arc has named Rob Rohrbach its Director of Business Development, a new role in which he supports new business efforts as the company looks to expand its branded content offerings.
Rohrbach has extensive experience in the branded entertainment industry collaborating with brands and agencies to create innovative integrated marketing solutions across multiple media platforms. Most recently, he was Director of Integrated Marketing and Partnerships for Shed Media US, the U.S. television production arm of U.K.-based television company Shed Media Group. Rohrbach also worked for Mark Burnett Productions, where he played an integral role within the brand integration and sponsorship group. There, Rohrbach helped to secure and manage brand partnerships for the company's slate of television properties, including "The Apprentice," "The Celebrity Apprentice," "Rock Star," "The Contender" and "On The Lot."
Rohrbach holds an MBA from the University of Southern California's Marshall School of Business and a bachelor's degree in economics from Harvard University.
About Brand Arc
Brand Arc is a dedicated team of highly specialized experts and experienced professionals who work with an established network of entertainment industry relationships to create and build compelling and engaging entertainment marketing campaigns through innovative thinking, collaboration and deep strategic insights brought to each opportunity. The agency is a 2012 One Show Entertainment Gold Pencil winner, a three-time winner of Madison & Vine's "Five Best Integrations of the Year" and a 10-time winner of iTVX's "Featured Placement of the Week," and its work has been featured in the Association of National Advertisers' "Best Practices in Branded Entertainment." More information about Brand Arc and its work – for clients that include Toyota, Lexus and Tamiflu – is available at http://www.brandarc.biz.