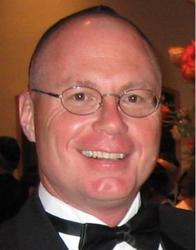 "The next generation of energy innovation in the 21st century must be centered around affordability and it must be transformational.
Atlanta, GA (PRWEB) March 24, 2011
Atlanta's Brand Aspirations announced today it has entered into a business development agreement with energy innovator Hydro Phi. This strategic alliance will allow Brand Aspirations client base access to leading edge combustion technology that will result in significant fuel cost savings. Brand Aspirations will provide consulting and guidance to Hydro Phi as well as business owners that will place them on the leading edge in benefiting from this breakthrough technology.
Doraville, Georgia based Hydro, Phi has developed an affordable combustion engine energy solution that significantly improves fuel efficiency while emissions drop dramatically without using fuel cells or having to build a transport or delivery infrastructure. The result is a highly attractive eco-friendly value proposition.
Stephen Horgan, founder of Brand Aspirations and former Vice-President with Coca-Cola and MillerCoors said, "The timing of this technology's availability could not be better for our logistics, distribution and transportation clients. With fuel costs rising, distributors, logistics companies and anyone relying on combustion energy, are experiencing dramatic negative impact on the bottom line. At Brand Aspirations, we are committed to bringing innovative solutions to this sector. Hydro Phi is a strong strategic fit with our solutions based strategy."
Suresh Sharma, CEO of Hydro Phi says, "The next generation of energy innovation in the 21st century must be centered around affordability and it must be transformational. We cannot keep having high carbon footprint applications like today's automobiles. Since Hydro Phi uses a raw material which is abundant- hydrogen- we are transformational to the industry."
Horgan emphasized that Brand Aspirations works closely with distribution communities on innovations that provide efficiencies and drive bottom line performance. This combination of greatly increased efficiency and significantly cleaner emissions can be revolutionary, not only in the logistics industry, but beyond.
Established in 2010, Brand Aspirations is a business solutions provider based in Atlanta, GA. It works with start up, and emerging companies in the CPG and Food/Beverage businesses. It also works closely with logistics and distribution companies on on innovative product and supply chain solutions. Brand Aspirations is a connection point and catalyst where brands, products, companies and innovations achieve their aspirations through consulting, expertise, contacts, resources and investments in the Retail, CPG, Food/Beverage and Distribution businesses.
Established in 2008, Hydro Phi is a clean energy company based in Doraville, GA. It provides a world changing, proprietary technology for a variety of power and energy solutions at the point of need that produces unprecedented engine efficiency to existing combustion engines resulting in a perfect balance between energy and the environment. It offers an engineered solution utilizing the worlds most abundant resource, water to increase fuel economy and decrease carbon intensity resulting in the practical choice to make "green" available.
Contact:
Stephen Horgan of Brand Aspirations
Phone: 800.206.5926 or 404.317.2122
###