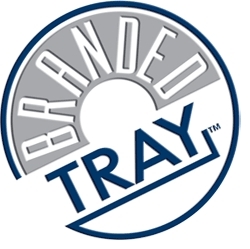 More than 80% of fans recall our branded trays and the messages on them. You just can't say that about other in-venue media.
Greenwich, CT (PRWEB) October 26, 2010
Cole Muffler is teaming up with BRANDedTRAYs to sponsor in-venue concession trays during NFL Buffalo Bills games in an effort to gain multi-level market penetration.
While parent Brand, Mavis Tire, continues to sponsor the Yankee's through BRANDedTRAY, sister Brand, Cole Muffler is gaining multi-level sponsorship by sponsoring NFL team, the Buffalo Bills. Multi-level sponsorships (i.e. sponsoring both an NFL and MLB) is just another way BRANDedTRAY is changing in-venue sponsorship.
According to a recent consumer research study conducted by Sponsorship Research International (SRi), BRANDedTRAY demonstrated a more than 15% greater net awareness than signage and almost 40% greater awareness than in-game promotions. "Our product works," reports BRANDed TRAY Senior Vice President, Tom Flynn. "More than 80% of fans recall our trays and the messages on them. You just can't say that about other in-venue media."
The branded trays feature alignment, brake and muffler coupons as well as a Western New York map to Cole Muffler locations to gain cross-sale opportunities and drive foot traffic to centers from NFL fans.
ABOUT BRANDedTRAY
BRANDedTRAY produces high-quality sponsored food and beverage trays provided free during concession stand purchases at sports and entertainment events in participating stadia, arenas and race tracks. BRANDedTRAY is the approved serving tray of MLB, NFL, NBA, NHL, MLS, NCAA and NASCAR.
Get more information about BRANDedTRAY and their pioneering text-to-win contest, sweepstakes, couponing and 2D barcode promotions by downloading BRANDedTRAY's media kit at: http://www.brandedtray.com/media and fan BRANDed on Facebook.
ABOUT COLE MUFFLER
Founded in 1972, Mavis Discount Tire, is the parent company of Cole Muffler. Together they have been saving customers time and money for almost 50 years. Cole Muffler is a leading dealer of discount tires, mufflers, exhaust, and breaks in the New York area.
###