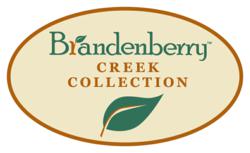 "the Brandenberry Creek Collection will help Brandenberry Furniture serve its clients better by utilizing an ever expanding unique line of furniture."
Shipshewana, Indiana (PRWEB) December 06, 2011
Brandenberry Furniture, an Amish Furniture business located in the heart of Amish Country in northeastern Indiana unveiled its new line of furniture called the Brandenberry Creek Collection. Designers on staff use the extensive knowledge and experience of working with real world furniture clients to test and create new designs on an ongoing basis. Jason Keiser, the lead designer and artist, is excited about the opportunity this creates to utilize his artistic passion for the benefit of his clients. Mr. Keiser and associates will work directly with the furniture and their clientele to create new designs.
Mr. Keiser states, "the Brandenberry Creek Collection will help Brandenberry Furniture serve its clients better by utilizing an ever expanding unique line of furniture".
Plans are to use a variety of highly specialized Amish Furniture craftsmen to build the newly designed pieces that are included in the Brandenberry Creek Collection. Mr. Keiser stated the Brandenberry Creek Collection will be a blend of old furniture traditions such as shaker and mission style furniture blended with new contemporary ideas.
Initial designs include the Asher, Spindle Shaker and Amboy Mission lines with additional designs considered for the future. Each line of furniture will be handcrafted and exclusively available through Brandenberry Furniture, an Amish Furniture store in Shipshewana, Indiana. The unique furniture lines typically consist of a single product or small group of pieces but will constantly expand and include additional products.
About Brandenberry Amish Furniture:
The Weaver family established their first Amish furniture store in 1989 in Shipshewana, Indiana, before opening Brandenberry Amish Furniture in 2008. They maintain two family-owned and operated businesses offering a full line of solid wood Furniture at affordable prices. As part of their client services, Brandenberry Amish Furniture provides furniture design consultation services, exclusive furniture, custom furniture options, furniture quotes, layaway options and various delivery alternatives for residences in the United States from their furniture showroom in Indiana's Amish Country.
###