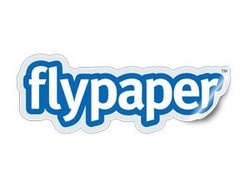 These winners set the standard for what innovative learning looks like today.
PHOENIX (PRWEB) September 26, 2008
2008 marks the 14th year of The Brandon Hall Excellence in Learning Awards. Winners were announced at a ceremony on Thursday, September 25, 2008, at the Brandon Hall Research Innovations in Learning Conference in San Jose, California
"Winning the Brandon Hall Award is such an honor," says Pat Sullivan, CEO of Flypaper. "This confirms Flypaper's commitment to offer excellent products and services to our customers. It is very exciting to be a part of a community of participants that are striving to provide the best in innovation for learning content."
The Brandon Hall Excellence in Learning Awards are presented annually by Brandon Hall Research, one of the leading research firms in training and development. Now in its fourteenth year, the Awards program showcases exceptional work in the use of learning technology.
"We are so impressed with the quality of this year's winning entries," said Brandon Hall, Ph.D., chairman of the Awards program. "These winners set the standard for what innovative learning looks like today."
Winning the Brandon Hall Award has completed what has been a very exciting summer for Flypaper Studio. Having just announced their Business Producers Program, they have also recently closed $3.5 million in venture capital funding. The Brandon Hall award is not the only award that Flypaper has been considered for this fall. Flypaper is also a finalist for the 2008 Governors Celebration of Innovation Award presented by the Arizona Technology Council and the Arizona Department of Commerce.
About Flypaper Studio, Inc.
Flypaper Studio, Inc. is a Phoenix-based technology innovator focused on revolutionizing the way people sell and communicate on the Web. Flypaper allows users to produce high-impact presentations and other Web content that rivals the interactivity and quality of custom Flash development, but without requiring design or programming skills. Users can download the fully functional trial version from the Web site, and access an endless variety of professionally designed, Web-ready templates and sample content that can be quickly customized and immediately published to any Web site - including YouTube, Facebook and others. To learn more visit http://www.flypaper.com.
About Brandon Hall Research
Brandon Hall, Ph.D. is the CEO of Brandon Hall Research and author of the ground-breaking "Web-Based Training Cookbook." Since 1992, Brandon Hall Research (http://www.brandon-hall.com) has been providing independent research reports and expert advice on using technology in learning. Brandon Hall Research conducts the Awards program each year to recognize the best in innovative learning. To honor the Award winners Brandon Hall Research hosts the Awards ceremony and reception in conjunction with its Innovations in Learning Conference.