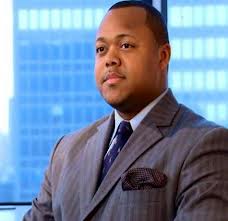 Columbus, OH (PRWEB) February 12, 2013
Urban philanthropist Brandon Brice is a key contributor to the page HipHopRepublican.com, and is a blogger that is known for giving credit to key issues which is what he discussed with Paul Hsiao in his Columbia Daily Spectator interview. This interview centered on the content of the site, and the desire for contributors to bring attention to issues in urban areas, that are sometimes ignored by politics.
Urban Philanthropist Brandon Brice discussed the old association that politicians have with urban areas, and the fact that this needs to change. It seems as though any person campaigning in urban areas does so, solely to talk about minority issues and this shouldn't be the case. This is especially true when thinking of republicans who tend to avoid urban issues when campaigning in the first place. This is why urban conservative contributors like Brandon Brice make it their personal mission to educate people with their content, rather than ignore the issues all together.
Urban philanthropist Brandon Brice also discusses the important impact that conservative members of the urban community could have on the political world. In recent years, it seems as though there are more minority republicans than ever before, and the political world is still acting as though these members don't exist. Which is why it is even more important for politicians to get out in urban areas and campaign to members of their voting base. Typically republican fundraisers are in upscale country clubs, and stuffy banquet halls. This is a very dated way to campaign when most of the modern successful campaign movements are influenced from canvassing tactics of the 60's. Republicans have to step out of the dark ages and recognize that they're voting base includes urban areas, and there are key voters in urban areas.
Urban philanthropist Brandon Brice discussed a lot in his interview, mostly centered on the fact that republicans exist in urban areas and they need to be acknowledged. He referred to Hip-Hop Republican several times, and promoted the site as educational not persuasive, so that the reader can make up their own mind instead of reading propaganda. Brandon Brice and other key promoters are working on changing the view of urban republicans, one interview and submission at a time.
****
Brandon Brice Info:
http://www.brandonbrice.com
Brandon.Brice06(at)gmail(dot)com