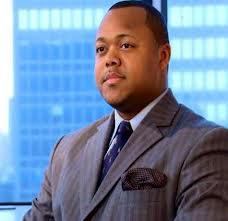 New York, New York (PRWEB) February 13, 2013
Brandon Brice is known as a blogger, philanthropist, and businessman, and he is a political activist hat is known for his conservative views, and innovative blogs non Hip-Hop Republican. Brandon Brice was thrilled to sit down with Paul Hsiao of the Columbia Daily Spectator, which is a newspaper that is written by Columbia University Graduates, and is published in New York, New York.
When sitting down with Paul Hsiao, Brandon Brice talked about is urban conservative views, and discussed the issues that republicans have when moving to urban areas. In recent years campaigning has taken on a whole new level of canvassing, which is a throwback to the early movements of campaigning back in the 60's and 70's. It is now necessary to hit the streets to bring in the vote, and in urban areas it seems as though republicans aren't showing up and putting in the effort. This is what Brandon Brice discusses in weekly Hip-Hop Republican features.
Brandon Brice writes for Hip-Hop Republican which is affiliated with HHR Radio, HHR TV as well as many other social networking outlets. Brice talked about the message that he tries to portray to his audience, and describes his articles as educational, instead of persuasive. Brice talks about not trying to convert the general population, but would rather get the information out to people that are interested in expanding their knowledge of modern trends going on in current politics.
Brandon Brice also touches on the urban community, and the fact that there are people contributing to Hip-Hop Republican from areas all over the country. The main mission of contributors on this site is to get the opinions of the nation out into a medium where it can be heard, thus giving these communities an independent voice. This is in the efforts for the communities to band together, regardless of political affiliation, and work toward improving their communities. These contributors are focused on presenting information in a way that any member, of any community, can understand and absorb.
Brandon Brice is a political activist that is focused on getting to word in modern politics, out into the world to the people that want to hear it the most. As a conservative urban blogger, he writes for those that aren't spoken for, and will continue to discuss his opinions in his features on Hip-Hop Republican.
****
Brandon Brice Contact Info:
http://www.brandonbrice.com/
Brandon.Brice06(at)gmail(dot)com