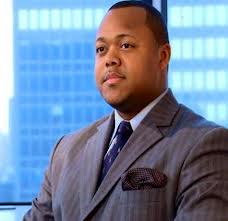 Dallas, Texas (PRWEB) February 26, 2013
Conservative blogger Brandon Brice had a recent interview with the Columbia Daily Spectator writer Paul Hsiao about the issues facing the urban community, and how political parties need to step up in campaigning. This is a hot button subject for many political activists because there are so many people in urban communities that get ignored, when every American should be shown the same attention and consideration involving political issues.
Conservative blogger Brandon Brice is known for his stance on urban issues, and his content on HipHopRepublican.com which urges political parties to step into the 21st century. In a recent interview with Paul Hsiao,. Brandon Brice noted that republican candidates avoid campaigning in urban areas, and if they are in the neighborhood they are generally only talking about minority issues. Brice devotes many of his features toward bringing news to members of the urban community that don't receive the attention that they deserve.
In this interview, Brice refers to Hip-Hop Republican as a site that is devoted toward releasing information, not promoting opinions. There are already too many political figures that try to force their own opinions on their audience, and the writers at HipHopRepublican.com focus on sharing the issues, and releasing the information. There are too many individuals that are interested in politics, but due to their geographical locations, get ignored by those politicians that could help them the most. This is the message that conservative blogger Brandon Brice portrayed in his interview calling for politicians, regardless of party affiliation, to canvass urban areas to see what positive attention they could provide to members that need their help in these communities.
Conservative blogger Brandon Brice is someone that is completely focused on providing the tools that members of the urban community need in order to educate themselves on current political issues. All too often members of these communities are left out of the most important aspects of campaigns, and in this modern society there is no excuse for this neglect. This is why Brandon Brice consistently gives interviews, and brings attention to the fact that there are Americans not being considered by major political parties, and something has to change.
****
Brandon Brice Contact Info:
info(at)brandonbrice(dot)com
http://www.brandonbrice.com/