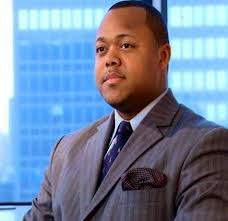 Scottsdale, Arizona (PRWEB) February 27, 2013
Freemason Brandon Brice recently posted a fueled piece on HipHopRepublican.com, where he discusses the influence that politics is having on black Americans in urban area school systems. This is one of the reasons that Hip-Hop Republican was created, to provide information to a community that is being ignored, and by doing so bringing light to urban issues that have no advocate. This is a problem that has existed for the decades, and until people begin to acknowledge that the system has to change, there will be no difference in results.
Freemason Brandon Brice has been quoted as saying that HipHopRepublican.com is a site that is merely an educational tool that visitors can use, instead of having an opinion crammed down their throat. This is the case with the school system content Brice recently released on Hip-Hop Republican, and in his post directs attention to the fact that there needs to be a change in the way that youths in urban areas are involved in education. In recent years there have been some advances in the programs that are offered to youths in urban areas, but the change isn't enough and there needs to be more of a permanent solution.
Freemason Brandon Brice refers to urban youths being left behind by a system that is focused on the big picture, instead of providing precise attention to those youths that are in need of encouragement. If there isn't any support for the youths in urban communities, which is displayed through advanced schooling and improved programs, then these children will not wish to succeed in the system. This creates a lot of misplaced youths, that with only a little bit of appreciation and support, would otherwise be seeking to advance their lives, instead of feeling discouraged that there are no other options.
Freemason Brandon Brice is an advocate for education at any level, and is a mentor of those voices in the urban community. As a writer for HipHopRepublican.com, Brice focuses on providing information to those members of urban communities that are sometimes forgotten, and to provide information that applies to them specifically. It is irresponsible for politicians to not give proper attention to urban communities, and this is where there are conservative bloggers like Brandon Brice who are shinning lights on these situations.
****
Brandon Brice Contact Info:
info@brandonbrice.com
http://www.brandonbrice.com/