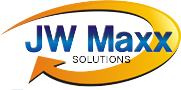 Phoenix, Arizona (PRWEB) January 16, 2013
JW Maxx Solutions, a brand reputation management company well-known for its public relations and advertising endeavors in cyberspace, expands its services with a new reputation repair tool called Reputation Rescue.
Reputation Rescue is a novel type of brand reputation management because of its reactionary nature. This service analyzes specific, negative sources of disagreeable publicity and puts them directly in the cross-hairs, anchoring them to the last pages of search results where search engine users are least likely to look for information when doing research or shopping online. Rather than focus on blossoming the all-around Internet presence of a start-up that doesn't yet have any news about it, Reputation Rescue is a tactical battle plan.
Reputation Rescue is an especially pertinent type of brand reputation management for Internet-based companies because of the popularity of review sites. Ubiquitously accessible and masked in anonymity, these types of sites are known to accept any type of review – positive or negative – from anyone with a keyboard and Internet connection, regardless of the message's veracity. "It's a flawed system," explains the brand reputation management firm's CEO, Walter Halicki. "There's no checks-and-balance that weeds out exaggeration or untruths. A single scorching review can totally kill a company. I've seen it happen before."
Brand reputation management such as Reputation Rescue is only growing in our Internet-centric, computerized culture. With the advent and popularization of smart phones, the Internet now rests at most peoples' literal fingertips. As this info-driven tradition escalates, the need for controlling and filtering information about one's business becomes increasingly important. It is only by rigorous analysis and thorough understanding of how search engines rank, catalog and return material can online companies hope to be successful, and for those hopeful firms, Reputation Rescue can lend a helping hand.
Brand reputation management company JW Maxx Solutions, founded in Scottsdale, Arizona, is a globally-operating company with prominent clients in a diverse array of industries including technology, entertainment, vacations, real estate and medicine. JW Maxx Solutions specializes in helping businesses polish or repair the way they are portrayed online.
****
JW Maxx Solutions, brand reputation management firm, can be contacted at:
11811 N Tatum Blvd, Suite 3031
Phoenix, AZ 85028
Phone: (602) 953 – 7798
info(at)jwmaxxsolutions(dot)com
http://www.jwmaxxsolutions.com