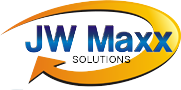 Phoenix, Arizona (PRWEB) June 21, 2013
Brand reputation management specialists JW Maxx Solutions said today that slip ups in internet strategy over the summer can prove devastating for businesses selling products or services that are considered "major purchases." Those businesses need to pay special attention to any developments over the summer or risk losing out on what should be their busiest time of year. The reason for this is the extra time people have during their summer vacations.
"People often put off purchasing big ticket items because they want to ensure that they're getting the best value for their dollar. They want to put in time and effort necessary to research products and services before making a commitment rather than getting something that is unsatisfactory and ends up being a big waste of money. The holidays and extra time they have off during the summer offer them both the opportunity to do research online and more of a chance to discuss such purchases with friends and family at summer events," says CEO and Founder Walter Halicki of JW Maxx Solutions.
Brand reputation management specialists say that this makes it especially important for businesses to monitor their web presence over the summer months even more closely than they do over the rest of the year. This starts, but doesn't end, with the company's own website. "Building a substantial website that is updated regularly helps companies keep their own pages high up in search engine results. Having a blog that is updated every day or two can add pages to the website, which raises the site in search engine results, keep their customers informed about new developments with the company on its own terms, and get feedback from customers in the form of comments," Walter Halicki mentions.
Putting the company's website to good use, though, is only the first step. Regular monitoring of the company's own blog, other sites that sell significant numbers of its products or services, as well as news and search engine results are extremely important. The 24-hour news cycle had the media looking for news constantly, and brand reputation management specialists say that keeping track of this is an essential part of doing business. Failure to respond to negative news articles and comments as quickly as possible means that a business can lose customers who see the initial story or comment but not the response.
Finally, it's not just a matter of responding quickly to negative news that is important, but how businesses do so. No serious business will ever go without unsatisfied customers, and consumers are aware of that fact. Even so, brand reputation management specialists say that working to respond to complaints honestly and respectfully in a way that addresses the concerns expressed can be even better receiving a positive review in the first place.
****
Contact JW Maxx Solutions:
http://www.jwmaxxsolutions.com
602-953-7798