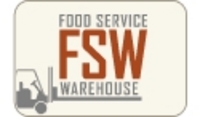 Englewood, CO (Vocus) June 3, 2010
Apart from creating a larger selection for customers, foodservicewarehouse.com has tried to focus on trusted brands that will add to the already stellar list of brands and manufacturers that sell through foodservicewarehouse.com. The new brand offering includes:
Blodgett: Blodgett was founded in 1848 with the introduction of a commercial wood-burning stove that vastly altered the market. Since then, Blodgett has grown into a company that is renowned across the globe for its wide offering of high-quality products and its sole intent to make the best products possible. As a need for new products transforms the food service industry, Blodgett has shown a devoted commitment to continually improving upon old technologies and developing new ones to facilitate an empowering and efficient work environment.
Southbend: For over a hundred years, Southbend has honed the art of manufacturing top-quality equipment for restaurants and foodservice institutions. Through their constant development of new technology, advanced designs, responsible manufacturing techniques and safety enhancements, they have become known as a worldwide leader in the production of tough, dependable and advanced foodservice equipment.
Hoshizaki (waiting for info to go on site)
Anets: How long will this piece of equipment last? That's the question that the engineers at Anets ask themselves every time they design or build a new piece of food service equipment. Founded over 70 years ago in 1925, this singular focus has led Anets to create simply the longest lasting, most reliable food service equipment available today. Additionally, Anets' engineers use only the best materials and most comprehensive designs and manufacturing techniques to ensure that every piece of equipment they produce is crafted to the highest standard and will withstand even harsh commercial kitchen environments. Purchasing from Anets means that you can be sure that you're getting maximum value on your investment and an advanced piece of equipment that will provide you with dependable service well into the future.
Caravell: Caravell is a recent addition to the Metalfrio family, a company that has brought quality refrigerator and freezer equipment to the food service business for 50 years. By extending Metalfrio's principles into the vast range of Caravell products, the company has been allowed to expand throughout continents and build a trusted reputation for innovative goods that attract both the buyer and the consumer. Caravell strives to bring new technologies and earth-friendly solutions into the market at a price that is realistic for business owners, giving you freedom to choose the best equipment for your needs.
Baker's Pride: Bakers Pride began as an innovative company in the pizza making business and continues to carry on the tradition of innovation and excellence over 50 years later. The company changed the pizza production market dramatically with its first product of modern pizza ovens which replaced huge brick coal-fired ovens with compact, gas-powered deck ovens. The quality of these ovens has continued to evolve with new technologies and today Bakers Pride is renowned for its ovens, charbroilers and countertop cooking equipment.
FoodServiceWarehouse.com was founded in June 2006 with a single business goal in mind: empowering foodservice operators to make their own businesses more successful. It has since become a leading provider of restaurant supplies, restaurant equipment, and foodservice education in the online marketplace. With over 60,000 products at our fingertips, our full service solution has provided support to thousands of foodservice operations across the country.
Source: Foodservicewarehouse.com
For more information about Foodservicewarehouse.com contact Kelly Noble at 303-801-0634 or visit http://www.foodservicewarehouse.com
Website: http://www.foodservicewarehouse.com
###