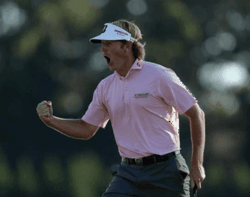 Dr. Philippon performed the operation and two days later, I was playing golf right on schedule.
Vail, CO (PRWEB) September 29, 2012
Researchers from the Steadman Philippon Research Institute in Vail, Colorado, a world leader in the research and treatment of sports related joint injuries, acknowledge that hip injuries are common among golfers. Femoroacetabular impingement (FAI), specifically, causes many golfers to experience sharp hip pain while playing, including Brandt Snedeker, the recent winner of the FedEx Cup in Atlanta last week. With progressive techniques for treating hip impingement disorders, Snedeker's rapid recovery landed him the huge win in Atlanta and a coveted spot on the Ryder Cup Team 2012.
Snedeker, who had hip surgery at The Steadman Clinic in 2010 on his right hip for femoroacetabular impingement, later had similar surgery on his left hip in November of 2011. With some key tournaments right around the corner, recovery was a critical component when faced with whether or not to have the surgery.
"I sat down with Dr. Philippon on a Monday and after looking at the MRI results, he told me that he could get me back to 100 percent in eight weeks, and playing tournaments in 12 weeks. He was completely confident that it was an issue that could be resolved, and he was right. I had the operation two days later and was playing golf right on schedule."
Because of advancements in arthroscopic hip surgery techniques that allow surgeons a minimally invasive approach to correcting hip impingement disorders, athletes such as Brandt Snedeker are able to recover at an exceptionally fast rate and compete at their peak performance levels once rehabilitation is completed. Following his most recent surgery, Snedeker won a PGA tournament 90 days later at Torrey Pines, and landed the first place prize at the FedEx Cup last week in Atlanta. His success resulted in a spot on the U.S. Ryder Cup Team.
A hip disorder that commonly sidelines golfers is femoroacetabular impingement. This often occurs along with other conditions such as a torn labrum, bone spurs, or arthritis. If the condition is not dealt with, it can continue to be a source of hip pain and can lead to more severe conditions such as osteoarthritis. FAI can be caused by extreme range of motion movements, and consistent sharp movements of the hip, which is very common when golfers swing.
According to Brandt Snedeker, "My second surgery was on November 1, 2011. After three weeks of physical therapy in Vail with therapists at Howard Head Sports Medicine, I returned to Nashville and continued rehabbing with physical therapists there. Having the surgery was the best health-related decision I've ever made. It helped get me back to 100 percent."
By mid-January of 2012, Snedeker was back on the course and ready for the PGA tour again. During his second tournament after surgery, the Farmers Insurance Open at Torrey Pines, he came from seven shots back in the final round and defeated Kyle Stanley in a playoff. It was Snedeker's third PGA title, but not his last.
In September, the Ryder Cup team was announced, and Snedeker was one of four wildcard selections made by team captain Davis Love III.
"I've heard too many horror stories of what happened to people who didn't take this kind of hip condition seriously," said Snedeker. "It can affect you for the rest of your life. It's worth the effort to get the best medical advice and there is no question that Dr. Philippon and the people at the Steadman Philippon Research Institute are the best at what they do."
About The Steadman Philippon Research Institute:
The Steadman Philippon Research Institute (SPRI) is dedicated to keeping people of all ages physically active through orthopaedic research and education in arthritis, healing, rehabilitation, and injury prevention. Founded in 1988 by orthopaedic surgeon Dr. Richard Steadman as the Steadman Sports Medicine Foundation, the 501(c)(3) charitable organization has influenced the practice of orthopedics throughout the world. Based in Vail, Colorado, it has become one of the most published organizations in sports medicine research and education.