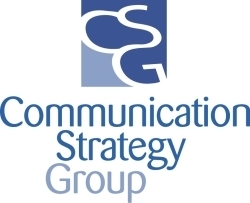 Arthur is a tremendous talent and we are pleased to recognize his accomplishments.
East Northport, NY (PRWEB) June 19, 2008
When marketers do a great job for their clients, their efforts are often behind the scenes. Recognizing this fact, New York-based ExecuLeaders, an association dedicated to educating the business community in methods and techniques of sales, marketing and networking, this week recognized Arthur Germain, Principal of Communication Strategy Group, as a finalist in the Marketing Leadership category of its 2008 ExecuLeadership Awards. The annual awards event was held Wednesday, June 18, 2008 at Carlyle on the Green, overlooking the Bethpage State Park and U.S. Open Golf Course in Bethpage, NY.
"I am honored to be recognized by ExecuLeaders and congratulate the other nominees, finalists and winners for their contributions and achievements," said Germain who leads the strategic brand marketing agency that specializes in Brandtelling, or Brand Storytelling, to help its clients develop brand stories that can become remembered, repeated and rewarded.
"The ExecuLeadership Awards provide the chance for those who don't receive public acknowledgement to be recognized for their exemplary qualities," said Rich Kruse, President of ExecuLeaders. "Arthur is a tremendous talent and we are pleased to recognize his accomplishments."
Companies interested in developing powerful brand stories that can accelerate their marketing are encouraged to visit Communication Strategy Group at http://www.GoCSG.com or email info @ gocsg.com.
About Communication Strategy Group:
Communication Strategy Group (http://www.GoCSG.com) helps your brand story become remembered, repeated and rewarded through our focus on Brandtelling™. We develop and support a strategic plan for client communications in order to create strong, consistent messages and presentations that have the greatest impact. The Communication Strategy Group team comprises senior level communications professionals - writers, journalists, technology marketers, public relations executives, media trainers - who work directly on client accounts to achieve results. Our clients include growing companies in technology, media and professional services industries. For more information, please call 1-866-997-2424 or visit us at http://www.GoCSG.com.
Media Contact
Jill Cirigliano
Communication Strategy Group
jcirigliano @ gocsg.com
732-741-8072
###