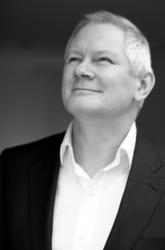 My in-house branding workshops, and those in creative-thinking, have been really popular, so I have decided to offer them again.
(PRWEB UK) 7 September 2012
UK brand consultancy firm Brand Strategy Guru has re-launched its programme of in-house brand training workshops in creative-thinking seminars. The workshops, personally presented by the firm's founder, the consultant and author Simon Middleton, have been attended by hundreds of delegates from corporates, SMEs and non-profit organisations.
"My in-house branding workshops, and those in creative-thinking, have been really popular, so I have decided to offer them again," explained Simon Middleton.
"There is a range of workshops, from one and two hour sessions through to full day and two-day in-depth training. They work very well with any number of delegates and regardless of the type of organisation," Middleton added.
The Build A Brand In 30 Days workshop, based on Middleton's popular book of the same name, is an inspiring and accessible introduction to branding, designed for anyone who wants to use brand effectively. Available in both half-day and full-day formats, the programme gives a thorough grounding in branding, with content that can be put into effect immediately in any organisation.
The Creative Thinking Laboratory is a stimulating and practical half-day workshop designed to promote creative-thinking, innovation and skilled problem-solving for all teams, departments and organisations.
Other short in-house courses available include:

The Brand Builder: aimed at larger corporate teams.
The Purposer: which takes leaders of an organisation or business to the heart of what their business is trying to achieve.
The Creative Power Hour: an exciting short-workshop which stimulates everybody to think more creatively.
Previous clients of Simon Middleton's workshops have included some of the best known brands in the UK, including Aviva, British Airways, Comic Relief, Oxfam and Pret A Manger, and many others.
Further information:
Brand Strategy Guru, based in the UK, is a small team of highly experienced brand strategy advisers, marketing planners, and brand 'storytellers'.
The consultancy provides strategic brand advice, end to end brand solutions, market research and marketing planning, as well as training.
Founder and CEO Simon Middleton is one of the best known independent brand strategists and brand experts in the UK. He is the author of three successful brand and marketing books, and appears regularly in the media (Newsnight, BBC Breakfast, The Politics Show, Sky News and many others) commenting on brand issues.
Further details can be found at http://www.brandstrategyguru.com or by emailing info(at)brandstrategyguru(dot)com