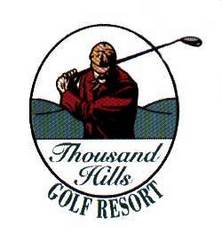 The 24 Best Family Reunion Spots
Branson, MO (PRWEB) May 6, 2008
Midwest Living Magazine, a popular bi-monthly publication that provides 3.8 million readers with trusted information, has recently featured Branson, Missouri as a "Top Pick" among lakeside vacation destinations. A recent article entitled "The 24 Best Family Reunion Spots" named Branson as a top family friendly destination, as well as listing popular Branson hotels.
Spurred by the interests of Midwest Living readers, the article, which will be featured in the March/April issue of the magazine, focuses on the growing number of people who are traveling for family gatherings. The idea for an article focused solely on family reunions was the result of readers' inquiries which were very different from typical travel questions.
Thousand Hills Golf and Conference Resort was featured as one of the top hotels in Branson, Missouri. This was the location that the family in the article selected for their stay. They chose Thousand Hills for its beautiful 18 hole golf course, which allowed the golf-loving family to host a family outing. Also featured as an attraction at Thousand Hills Resort were the brand new log cabins, which provide guests with the secluded luxury of a wooded retreat right in the heart of the Branson action.
Branson earned a perfect 5 star rating for appeal, lodging choices and planning help, helping it earn the "Top Pick" rating in the lakeside spots category when Midwest Living visited Branson last June. It also earned a 3 star rating for location. In addition, Table Rock Lake, Silver Dollar City and the Branson Chamber of Commerce were all mentioned as key aspects of Branson's award winning experience. Three other Branson lodging facilities earned top honors.
For more information on booking your own family retreat at Thousand Hills Golf Resort, call 1-800-864-4145. Thousand Hills also offers condo and log cabin rentals from suites to 4 bedrooms, making it the perfect place for a romantic weekend or a vacation with the family. You can also learn more by visiting http://www.thousandhills.com. Log on today and start making your own family memories.
###