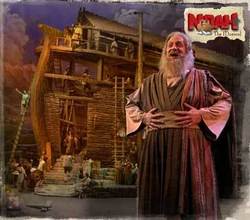 Branson, MO (PRWEB) July 22, 2008
Shows and Concerts have always been largely popular in the tourist city of Branson, Missouri. This vacation destination has been home to some of the most popular and profitable acts anywhere in the nation. Thanks to the opening of a brand new 2,085 seat theatre, the Branson, MO shows are finding even more success than in past years. Boasting what is arguably the finest sound and lighting technology anywhere in the nation; The Sight & Sound Theatre is now home to the popular stage drama, Noah the Musical, as well as opportunities for "behind the scenes" tours.
The opening of the new theatre has prompted a rise in the sale of Branson show tickets. Although the economy is slowing and family vacations are on the decline due to rising fuel prices, Branson is still seeing a growing number of visitors to their city every year. The attractions in Branson, MO are playing a huge part in this role thanks to the addition of new shows and attractions, such as Noah the Musical.
The theatre has teamed up with local hotels in Branson to offer discount tickets as part of Branson vacation packages. By attaching itself to some of the most popular shows in Branson, the theater has had no problems selling out its seats nearly every night. It seems that the attractions in Branson, MO remain largely unaffected by the local slump in economy.
For more information on The Sight & Sound Theatre, Branson, Missouri lodging, or discounted Branson vacation packages, please visit http://www.Branson.Net. This Branson based website offers information and discounts on a variety of Branson shows and vacation packages.
###