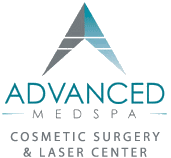 Sacramento, CA (PRWEB) February 29, 2012
According to Dr. Efrain Gonzalez of Advanced Medical Spa, Brazilian butt augmentation operations have increased dramatically at his practice. Dr. Gonzalez notes a 75% increase in patients receiving augmentation over the last year.
"Women everywhere know that curves in the right places are very appealing," says Dr. Gonzalez. "Our Brazilian butt augmentation surgery uses either fat transfer or silicone implants to lift the buttocks, round it out, and tighten it up. This augmentation is ideal for women who are self-conscious about the way they look from behind, and will greatly improve their figure and the way they feel about themselves."
During 2011, Dr. Gonzalez saw a dramatic rise in women looking to improve their posteriors, and he attributes this to popular celebrities with great looking butts.
"J-Lo and Kim Kardashian have great figures, and derrieres to die for. These women have led to Brazilian butt augmentation becoming extremely popular, and our patients who received these improvements really do feel good about their new bodies," says Dr. Gonzalez.
Dr. Gonzalez helps to sculpt a new figure by combining Aesthetic and Reconstructive Technologies Inc. body contouring implants with fat transfers, liposuction, and other procedures. Buttock augmentation is one of the simpler body sculpting procedures; it uses strong, leak-proof elastomer implants inserted into the posterior region above the sitting area, and only requires local anesthesia, though intravenous sedation is available if requested. The incision footprint is small, and the scar it creates almost always heals to the point of being barely visible within a year.
"Brazilian butt augmentation creates a trimmer, athletic butt that is fun to show off," says Dr. Gonzalez. "It is my pleasure to help women feel good about the way they look."
About Dr. Efrain Gonzalez
Efrain Gonzalez, MD is the founder and medical director of Advanced medical spa. Dr. Gonzalez is a fellow member of the American Academy of Cosmetic Surgery as well as a Fellow of the American College of Surgery and the American Academy of Gynecologist.
For more information, please visit: http://www.rocklincosmeticsurgery.com/press-media
Contact
Dr. Efrain Gonzalez
Lipomd(at)yahoo(dot)com
916-990-4304
###