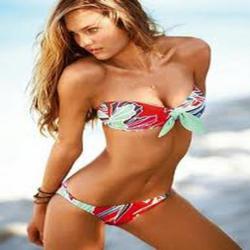 Summer Calls For Super Sleek Bikini Lines, Fusion Medispa Answers The Call With An Affordable Brazilian Laser Hair Removal Special At Fusionmedispa.net
Tampa, Florida (PRWEB) April 17, 2013
As spring comes into bloom, more people opt to get a Brazilian waxing as the beaches begin to crowd.
In the run up to summer, Fusion Medispa and Skincare Lounge sees a significant increase in its customer base as more clients undergo Brazilian laser hair removal procedures in order to look and feel their best while strolling or sunbathing on the area's internationally known white sand beaches.
"Every person that comes through our door is a welcome guest. Every visit thereafter is treated by our staff as a memorable, pleasant experience. It's our belief that if you serve people well, they serve as your best advertising. Our clients have so many choices to get their treatments and personal services done elsewhere. They choose us because we focus on them each and every time. With this business model, we continue to grow, and our clients are the best testimony to our success," a company spokesperson noted, speaking on the spa and skincare lounge's business model.
The lounge is proud to offer an array of services, including Botox, exfoliation, Brazilian laser hair removal, facials, and other treatments and beautification services. Fusion Medispa and Skincare Lounge are aiming to be the number one search result for the query, "what is the average cost of laser hair removal". It's well on its way, one customer at a time.
The staff are all professionals with years' worth of experience and take time to understand what each client wants. Fusion Medispa states that its customers are looking for a relaxing, yet stimulating experience when the walk through the door. The medical spa makes every visit enjoyable and actually caters to their customers' needs every step of the way.
"Our philosophy is uncomplicated, 'treat people right, and they'll treat you right'. We have referrals on a regular basis because our clients are happy with the results we produce. This touches on a grape vine type of phenomenon that we see more and more often with new people that come in, but also as repeat customers. There's nothing more satisfying than knowing people trust our business but also actually steer others to us because of what we are doing," the spokesperson added.
For more information about Fusion Medispa Laser and Skin Care Lounge's Brazilian laser hair removal services, interested parties can phone 813-852-1060, or they can also visit the company directly at 8731 N. Gunn Highway, Tampa, Florida. More information is likewise available via the informative website at fusionmedispa.net