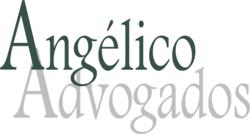 Brazil is booming, but it can also be a tricky environment for foreign businesses.
São Paulo, Brazil (PRWEB) August 13, 2012
Foreign investment in Brazil is on the rise as the Brazilian economy continues its impressive growth spurt, recently replacing the United Kingdom as the sixth largest economy worldwide. For American businesses, the timing could not be better to consider expansion opportunities in Latin America's economic hub. The US-Brazil Business Forum and Cultural Exchange is certain to give attendees a broader understanding of both the advantages and challenges to doing business in Brazil.
According to Barnett, Brazil is a place of opportunity, but foreign investors must fully understand the legal, business and cultural landscape, or have someone local who can help them along. "Brazil is booming, but it can also be a tricky environment for foreign businesses." And Barnett should know. After working on a number of high profile US-Latin America deals at the international law firm Greenberg Traurig in Miami, Florida, he joined Angélico Advogados to lead the firm's international legal services team.
Angélico Advogados is a boutique law firm that helps English speaking clients with their legal and business needs in Brazil. For US clients in particular, they have the added advantage of having a US lawyer involved in their projects. Together with his team of Brazilian attorneys, Barnett helps guide foreign clients through what is one of the most complicated legal jurisdictions worldwide. Whereas the World Bank ranked the United States 4th out of 183 countries for ease of doing business in 2012, it ranked Brazil 126th. Yet for most foreign investors, the benefits outweigh the challenges. Brazil's economy is growing, and with the Olympic Games and World Cup scheduled for the coming years, there is no end currently in sight.
For Greg Barnett and his team at Angélico Advogados, the increased interest in Brazil means more opportunities to help foreign clients with their business ventures. As a resource for foreign investors, Angélico Advogados recently launched a business and legal blog, which features weekly articles in English and Portuguese on topics of interest to foreign companies and expats living in Brazil. For more information about Angélico Advogados or to attend the US-Brazil Business Forum and Cultural Exchange, visit Angélico Advogados at http://www.angelicolaw.com and click on Contact.