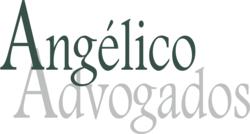 Our law firm saw a need to expand our legal services to help foreign clients looking to do business in Brazil.
São Paulo, Brazil (PRWEB) October 02, 2012
Marcelo Angélico, founding partner of Angélico Advogados, and foreign legal consultant Gregory S. Barnett, will be in Miami later this month attending the American Bar Association's conference on international law. The conference is scheduled to take place from October 16-20 at the Fontainebleau Hotel in Miami Beach and will include four full days of breakout sessions on a variety of international legal issues. There will be panel discussion on real estate workouts in Brazil, cross-border litigation, foreign investment agreements, international investment structures, M&A transactions, and cross-cultural negotiations, among others.
In addition to attending the ABA conference, Angélico and Barnett will be meeting with potential investors to discuss the Brazilian market and opportunities for foreign companies seeking to do business abroad. "Brazil has become a hot commodity for foreign investors," says Barnett. "Everyone is taking about Brazil and seeking new business opportunities." And why not? Earlier this year, Brazil surpassed Britain to become the world's six largest economy, and recently the United Nations Conference on Trade and Development named Brazil one of the top ten international investment destinations for 2014.
With global attention quickly turning to Brazil, traditionally domestic law firms such as Angélico Advogados are turning global too. "Our law firm saw a need to expand our legal services to help foreign clients looking to do business in Brazil," said Angélico. "For this reason, we expanded our international legal services team to specifically help our foreign clients." The international legal services team at Angélico Advogados is led by Barnett, an American lawyer with significant experience in cross-border transactions between the United States and Latin America. Barnett and his team of Brazilian lawyers are dedicated to helping foreign individuals and businesses wishing to expand their presence in the country.
For folks interested in simply learning more about Brazil, the firm's Brazil legal and business blog provides weekly articles about current issues of interest to foreign investors. Learn about tax issues, employment law matters, contracts, mergers and acquisitions, and other topics that inevitably will affect expats as well as companies working in Brazil.
About Angélico Advogados:
Angélico Advogados is a São Paulo based law firm serving the legal and business needs of clients throughout Brazil. Angélico Advogados is a Brazilian law firm that is set out to help foreign individuals, as well as small and midsize companies, with their business activities in Brazil. The firm has an international legal services team composed of experienced Brazilian lawyers who focus their practice on helping and advising both domestic and foreign clients on Brazilian law.
Contact Details
Angélico Advogados
Av. Brig. Luis Antonio 2729 / 12th Floor
01401-000 - São Paulo - SP
Brazil
Phone +55 (11) 3465-4646
Fax +55 (11) 3465-4601
Website: http://www.angelicolaw.com
Blog: http://blog.angelicolaw.com