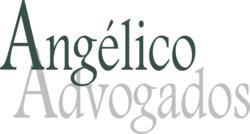 Clients now get the best of both worlds: an American lawyer with experience in Brazil and a Brazilian lawyer with experience in the United States.
São Paulo, Brazil (PRWEB) January 15, 2013
José Maria Junqueira Sampaio Meirelles joins Angélico Advogados after six years as a partner at Leite Tosto e Barros Advogados Associados. His practice focuses on advising domestic and foreign clients on corporate law, international contracts and tax law. As former general counsel for multinational companies such as Sharp Electronics Group, AES-Eletropaulo and GTECH Corporation in Brazil, as well as in-house counsel for Cargill in Brazil, Meirelles understands the legal and business concerns of corporate clients. Meirelles was also formerly a tax judge for the São Paulo State Taxes and Assessments Tribunal and served as president of the mediation and arbitration committee of the Brazilian Bar Association. He has a law degree from Pontifícia Universidade Católica de São Paulo in Brazil, a post-graduate degree in tax law from the Centro de Estudos de Extensão Universitária in Brazil and a Master of Laws (LLM) from the University of Illinois at Urbana–Champaign in the United States.
The news of Meirelles' arrival comes as Angélico Advogados continues to expand its international practice. Last year, former Greenberg Traurig attorney Greg Barnett initiated the firm's efforts to assist non-Brazilian clients with their business and legal needs. Recognizing a lack of services for foreign investors in Brazil, Barnett set out to help. "Foreign investors are doing more and more business in Brazil and they have limited options for experienced legal counsel," says Barnett. "Our firm offers clients the comfort of working with a small, client-focused law firm that is familiar with the challenges of doing business abroad."
For the past year, Angélico Advogados offered the services of a boutique Brazilian law firm with the guidance of an American attorney experienced in Latin American business transactions. Now, with the addition of Meirelles, the firm builds on its practice by including a Brazilian lawyer experienced with US law and international business contracts. "I can't think of a better person to help grow our practice," said Barnett of Meirelles. "Clients now get the best of both worlds: an American lawyer with experience in Brazil and a Brazilian lawyer with experience in the United States." In addition to his US law degree, Meirelles spent time as an international associate with US law firm McDermott Will & Emery in Chicago, Illinois.
About Angélico Advogados
Angélico Advogados is a São Paulo based Brazilian law firm that advises both domestic and international clients on legal matters in Brazil. The firm prides itself on giving clients the type of quality legal service that clients would expect from an international law firm, but with the benefits of a specialized, boutique practice. For more information about Angélico Advogados, visit the firm's website at http://www.angelicolaw.com. For information about doing business in Brazil, visit the firm's blog at http://thebrazillawblog.com.