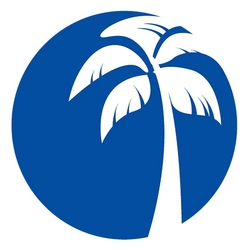 Our enhanced web presence is a crucial part of our service and is an ongoing development
Salvador, Bahia Brazil (PRWEB) March 22, 2011
Brazil Bahia Property have this week boosted their website number to 5 with the launch of 2 new websites, one focused on the Italian market and the second on the Spanish.
Brazil Bahia Property are a well established company, based in Salvador Brazil and London UK, offering a comprehensive real estate service to both buyers and sellers. They specialise in the popular region of Bahia and deal with a broad spectrum of properties for sale or rent from beach front villas, apartments, houses, hotels, islands and farms to hectares of land or commercial property.
With the largest portfolio of 2nd hand property in Bahia, there are 550+ property listings on each of the first 3 websites brazilbahiaproperty.com, imoveisbrasilbahia.com.br and imoveisbrasilbahia.pt, this represents half of their current portfolio of 1000+ properties.
These same listings are gradually making their way over to the new Spanish inmueblesbrasilbahia.es and Italian proprietabrasilebahia.it websites as translations are completed.
The new websites are an improvement on their previous web presence offering a quicker and easier way to find properties through a much friendlier design and user interface. Each property is listed with numerous photos, a description and a 'Google Maps' image to enable visitors to gain a good overview of the individual property and its location.
Visitors can search by region, town, property types, price range and also have property listings displayed in any of four currency types including Brazilian Real, US Dollars, European Euros and UK Pounds.
There's also an animated map available from every page which provides an overview of the entire Bahia region with descriptions of the various towns and regions such as Salvador, Litoral Norte, Lauro de Freitas, Ilheus, Morro de Sao Paulo, Trancoso, Arraial d'Ajuda, Porto Seguro and many more.
"Brazil Bahia property pride thems­elves on their investment advice and aim to provide the most professional and all round property service for all types of property transactions throughout Bahia, dealing in all aspects of documentation," said Wesley Ferriman. "Our enhanced web presence is a crucial part of this commitment and is an ongoing development".
Wesley went on to say "We've already enhanced the websites after launch by adding the ability for users to search areas within Salvador city. Salvador is the largest city in Bahia and we realised that users needed the ability to be more specific in their searches'.
"The ongoing development of new features for all the websites is already under way and we're very excited about enhancing the user experience for our visitors. Deployment of stage 2 of the website development will bring us much closer to our goal of being the No.1 Brazilian property website". said Wesley.
Wesley added "We are also very proud to have won an award as the sites stand at the moment for the 'Best Real Estate Agency Website Brazil' from 'Americas Residential Property Awards', so we know we're on the right track".
For further information on Brazil Bahia Property, contact Dan Freeman or Wesley Ferriman or visit our website.
About Brazil Bahia Property:
Brazil Bahia Property have been in the Brazil property market for 4 years and in that time have risen to become the No.1 property specialists in the region.
Contact:
Dan Freeman, MD
Brazil Bahi Property
UK: +44 (0)207 801 3107
Brazil: +55 (71) 3676-1402
###