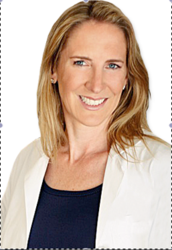 ...any women with immediate family members who have breast or ovarian cancer should be tested for the BRCA gene.
Beverly Hills, CA (PRWEB) May 16, 2013
The rate of women opting to undergo preventive mastectomies to avoid the risk of breast cancer has increased as much as 50 percent in recent years. At the root of this upsurge is newly available screening, which can reveal genetic predisposition to breast and ovarian cancers.
Spotlighting this trend, actress and mother, Angelina Jolie announced Tuesday that she has recently completed a preventive double mastectomy. She elected to have the procedure done after undergoing genetic screening and learning that she carries a gene mutation known as BRCA1. The mutation is said to drastically increase a woman's risk for developing both breast and ovarian cancer.
The degree to which risk is increased varies from woman to woman. Many have praised Jolie's decision, dubbing it courageous, but there are still others questioning if she made the right choice.
When asked what she thinks, Dr. Cassileth has only praise for the actress and mother of six, calling her decision both brave and bold. "The truth is, she made the smartest choice she could have made for her situation," said Dr. Cassileth.
Dr. Cassileth, a staunch advocate of BRCA testing, has dealt with many patients faced with this same choice. She believes that it is imperative for women with any personal or family history of cancer to get tested and take action based on the findings.
Dr. Cassileth appeared Tuesday on KTLA with her patient Lisa Jey Davis, a woman whose story is startlingly similar to Ms. Jolie's. Like Jolie, Davis also lost a family member to cancer, her 51-year-old sister. Watching her sister suffer, she learned all too well what it meant to fight and lose to cancer. So when Davis then learned last year that she carried the gene mutation known as BRCA1, she immediately made the decision to undergo a preventive double mastectomy.
With the spotlight now firmly fixed on BRCA gene testing, the next question Dr. Cassileth is hearing from her patients is, "When should I get tested?" While every woman is different, Dr. Cassileth explained to TMZ that the risk is there, even in women as young as 20 or 30 years old.
"Typically about 5% of breast cancer cases develop in women under 40. That said, any woman with immediate family members who have breast or ovarian cancer should be tested for the BRCA gene. We do this in my office with a simple oral swab."
And what if the results are positive? "The genetic mutation in the gene varies from person to person. What your doctor is looking for is a way to gauge the percentage of risk, but we already know if you have a mutation your minimum risk level is about 60% to develop breast cancer. That's when it's time to consider preventive care. And we are now seeing women in their 20's choosing to undergo these procedures."
For more information, visit Dr. Lisa Cassileth's website at http://www.drcassileth.com.
Dr. Lisa Cassileth is a Board Certified Plastic Surgeon in Beverly Hills, specializing in breast reconstruction for cancer patients. She has developed a unique one-stage procedure that allows for removal of the cancer tissue and the placement of an implant all in a single procedure. This minimizes recovery time, and makes it possible for a woman to wake up with fully-formed breasts.