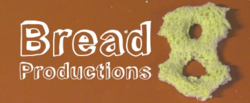 Bread8 Productions is a new media company mocking current events and issues and showing how stupid they are.
Austin, TX (PRWEB) August 10, 2012
Bread8 Productions, a new media company mocking current events and issues and showing how stupid they are, has debuted an exclusive video with host Tim Young asking the all-important question: Which foods are gay?
After the controversial story regarding Chick-Fil-A and their CEO's stance on same sex marriage, Bread8 took it upon themselves to uncover the mysteries surrounding food and its sexual orientation.
Producer Luis Miguel Ramirez said, "People are already assuming that Chick-fil-A is strictly for family values, so we wanted to bring out that stereotype by asking which foods are straight and gay."
While an obvious attempt to poke fun at the story, Young and the production team uncover the greatest threat to traditional family values, the rainbow sno-cone.
The video has become an editor's pick on CNN's iReport, and it can also be viewed on YouTube.
Tim Young, is a comedian and political pundit based in Austin, Texas. He has contributed to multiple national publications including the Huffington Post and Washingtonian Magazine and has been a pundit on multiple nationally syndicated radio shows as well as Fox News' "Red Eye" and RT's "The Alyona Show." In 2010, he served as Young Member Chair of the National Press Club. He was also a finalist in DC Improv's 2008 Funniest College Competition, and later toured the country, hosting and performing at major comedy clubs around the United States.
Luis Miguel Ramirez, also from Austin, is producer at Bread8 Productions. He is a social media specialist and singer/songwriter who worked with Grammy Winner Fabian Hernandez on his upcoming EP. He was an entertainment columnist for The Daily Texan, reporter for Texas Newswatch, and interned at KXAN Austin News.
Bread8 Productions was established in May, 2012 to create entertaining, viral, and newsworthy media for the web and beyond. Their objective is to maintain a sense of humor and levelheadedness when faced with the urgent and pressing matters of current day news, and produce both informative and entertaining content that can be enjoyed by anyone no matter what their stance is on the issue.
Follow @Bread8Media, @timrunshismouth, and @luismiramirez on Twitter, and Like Bread8 Productions' Facebook page. For direct inquiries, please contact the host at timyoungjd(at)gmail(dot)com.