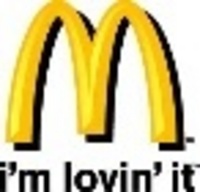 Mornings can be a busy time for many consumers and we're thrilled to be able to provide a great start to their mornings with a free McSkillet Burrito
CHICAGO (PRWEB) February 26, 2008
"Mornings can be a busy time for many consumers and we're thrilled to be able to provide a great start to their mornings with a free McSkillet Burrito," said Neil Golden, Chief Marketing Officer of McDonald's U.S. "We encourage customers everywhere to stop by their local McDonald's restaurant for a delicious way to kick-off the Leap Year."
Further adding to the excitement, customers in Chicago, Los Angeles and San Francisco will be treated to special events and celebrity appearances throughout the promotion. On February 28, acclaimed singer Yolanda Perez will greet McDonald's customers during the morning rush at a restaurant in Los Angeles, Calif. That same day, a popular radio station will join the celebration through a live remote at a McDonald's restaurant in San Francisco. Wrapping up the festivities on February 29, customers will have the chance to meet Grammy-award winning R&B sensation Ciara when she goes behind the counter at a McDonald's in downtown Chicago.
Leaping into Breakfast: Consumer Trends
According to a national Breakfast Trends omnibus survey commissioned by McDonald's(a), nearly three-quarters of Americans (71 percent) say they are making more of an effort to eat breakfast than they did four years ago. The survey also revealed that 72 percent of respondents would prefer to start their day with a hot breakfast. Digging a little deeper, 64 percent of the respondents said that they would prefer to start off their mornings with a hearty breakfast, such as eggs, sausage and skillet potatoes.
Other notable survey results include:
-- In spite of a busy schedule, 55 percent of people see breakfast as a break in their day
-- Close to half of those polled (46 percent) opt to eat breakfast seven days a week.
-- Nearly half of Americans (48 percent) of Americans eat their breakfast on the go at least once a week, if not more often
-- If given more time in the morning, almost six in ten (57 percent) of Americans would rather seize the day than sleep longer
For complete survey results, please visit http://www.mcdepk.com/McSkilletBurrito.
About the McSkillet Burrito:
Made to order, the McSkillet Burrito combines classic breakfast ingredients of scrambled eggs, sausage and skillet potatoes with a medley of cheeses, roasted red and green bell peppers, onions and salsa roja, all wrapped in a flour tortilla for a portable breakfast on-the-go.
Retrieve press materials at the McSkillet Burrito Electronic Press Kit: http://www.mcdepk.com/McSkilletBurrito
About McDonald's
McDonald's USA, LLC is the leading foodservice provider in the United States serving a variety of wholesome foods made from quality ingredients to millions of customers every day. More than 80 percent of McDonald's 13,700 U.S. restaurants are independently owned and operated by local franchisees. For more information about McDonald's visit http://www.mcdonalds.com.
(a) The McDonald's "Breakfast" Survey was conducted by Kelton Research between February 5th and February 13th, using an e-mail invitation and an online survey. Quotas are set to ensure reliable and accurate representation of the total U.S. population above 18. Results of any sample are subject to sampling variation. The magnitude of the variation is measurable and is affected by the number of interviews and the level of the percentages expressing the results. In this particular study, the chances are 95 in 100 that a survey result does not vary, plus or minus, by more than 3.1 percentage points from the result that would be obtained if interviews had been conducted with all persons in the universe represented by the sample.
(C)2008 McDonald's