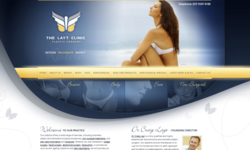 Gold Coast, Australia (PRWEB) November 16, 2011
Gold Coast plastic surgeon Dr. Craig Layt says breast-related surgeries are the most popular form of cosmetic enhancement at his practice, including breast augmentation, breast lift, and breast reduction. According to the most recent survey by the International Society for Aesthetic Plastic Surgery (ISAPS), there were 7,196 breast augmentation procedures performed in Australia, 11% of the total 62,300 plastic surgery procedures. Ranking 22nd in the world for total plastic surgery treatments, Dr. Layt says cosmetic enhancements, specifically breast augmentation in Gold Coast, are becoming increasingly popular in Australia as more and more patients are aware of the benefits.
At his practice, Dr. Layt says many patients have begun electing breast augmentation as a way to enhance their appearance and renew their self-confidence. With recent advancements in breast implant technology and incision techniques, Dr. Layt says plastic surgeons are now able to achieve smaller scars and more natural results than ever before. Through the latest developments in technology, he also adds that patients can achieve the highest quality results and a quicker recovery period.
Regardless of whether patients are seeking breast augmentation or another procedure such as liposuction in Gold Coast, Dr. Layt says extensively researching all plastic surgery options is extremely important to the process of cosmetically enhancing one's body. He says that patients should be sure to consult with a qualified and experienced plastic surgeon who holds current membership in reputable and professional aesthetic surgery societies.
About Craig Layt, MD, FRACS
Dr. Craig Layt graduated from the University of Queensland Medical School. He completed his general surgery training at the Princess Alexandra, Mater, and Greenslopes Hospitals in Brisbane and the General Hospital in Townsville. Dr. Layt also trained extensively in Plastic and Reconstructive Surgery at the Royal Brisbane Hospital and the Princess Alexandra and Mater Hospitals. He is also a member of the Royal Australasian College of Surgeons, the Australian Society of Plastic Surgeons, the International Society of Aesthetic Plastic Surgeons, and is a corresponding member of the American Society of Plastic Surgeons. Dr. Layt serves as the current President of the Australasian Society of Aesthetic Plastic Surgeons, organizing post-graduate education for plastic surgeons in aesthetic surgery.
About the International Society of Aesthetic Plastic Surgeons (ISAPS)
ISAPS was founded 40 years ago and now exists in 91 countries. Its mission is to continuously educate its member surgeons in the latest procedures, to disseminate accurate and current information to the public and the media, and to promote safe surgery. Membership in ISAPS requires extensive surgical specialty training, excellence in certifying examinations in respective countries, good standing in local national societies of aesthetic and plastic surgery, and high ethical standards.
With two locations at Suite 1, AHC House, 14 Carrara Street in Benowa, QLD, and Ballina Health Centre, 32 Tamar Street in Ballina, NSW. For all bookings and enquiries phone the Benowa practice on (07)5597 4100. Dr. Layt's practice can also be contacted online at drlayt.com orfacebook.com/pages/The-Layt-Clinic/160020150721568.
###