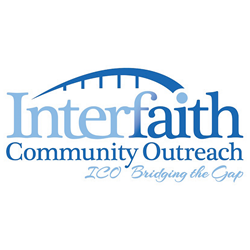 Interfaith Outreach is a crucial resource for women in our community undergoing treatment for breast cancer, and we're honored to be working with them during this charity event
Elizabeth City, NC (PRWEB) April 18, 2016
Shield Insurance Services, a locally owned North Carolina insurance firm that provides coverage to families and businesses throughout the Elizabeth City area, is joining the Interfaith Outreach in a charity event to benefit North Carolina women fighting cancer.
Interfaith Outreach is committed to the ongoing assistance of women in North Carolina who have been diagnosed with cancer. One such North Carolina woman, Kat Reilly, was recently diagnosed with stage one breast cancer and began chemotherapy after a bilateral mastectomy. "There isn't time to get yourself mentally prepared for what's ahead; you just have to step forward and begin to fight," says Reilly.
"Interfaith Outreach is a crucial resource for women in our community undergoing treatment for cancer, and we're honored to be working with them during this charity event," says Scott Dashiell, owner and director of Shield Insurance Services.
Dashiell and his team are utilizing email and social media to notify nearby families and community leaders about the charity event and to raise awareness of Reilly's continuing struggle with breast cancer. The Shield Insurance team will also be featuring Reilly's cause in a story to be released in the next edition of "Our Hometown," a local online magazine published by the Shield team: http://www.shieldinsuranceservice.com/Our-Hometown-Magazine_41.
In addition to supporting the present Interfaith Outreach charity drive to benefit Kat Reilly, Shield Insurance Services has worked with several other North Carolina non-profits over the last year. Going forward, the Shield team will continue selecting and working with more local charities at the rate of one every 60 days.
Readers who would like to join Shield Insurance and the Interfaith Outreach during this charity event are invited to visit the following webpage and make a personal contribution to Reilly's cause: http://www.shieldinsuranceservice.com/Helping-Cancer-Fighters-Get-The-Support-They-Deserve-_21_community_cause. Readers who want to research previous charities and non-profits supported by Shield Insurance Services can do so from the firm's Community Causes page: http://www.shieldinsuranceservice.com/community-cause.
About Shield Insurance Services
As a family owned company, Shield Insurance Services specializes in taking the mystery out of insurance and providing no-nonsense, real-world financial solutions to families and business owners in and around Elizabeth City, NC. Whether you need assistance managing long term financial goals, understanding investments or annuities, or mapping out your insurance needs in a rapidly changing economy, the experts at Shield Insurance Services are ready and waiting to give you the information you need to make the right choice. To speak to a helpful and knowledgeable representative from Shield Insurance Services, browse to http://www.shieldinsuranceservice.com/ or call (252) 338-5821.