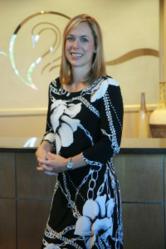 Having a registry will put the specific information on record. As of right now, the length of time doctors are required to keep records vary from state to state, and some states have no requirements
Atlanta GA (PRWEB) February 12, 2013
Dr. Amy Alderman of the Swan Center for Plastic Surgery recently spoke at the Annual Meeting for the Georgia Society of Plastic Surgeons. She discussed the American Society of Plastic Surgeons' efforts to create a national breast registry for breast implants.
The Annual Meeting for the Georgia Society of Plastic Surgeons was held in December in Atlanta. "It is truly an honor to be invited to speak at the Georgia Society," said Dr. Alderman. "I enjoyed discussing the national breast registry with my peers. The feedback and the comments among the surgeons was great and helped move us a little closer toward making a national breast registry a reality."
Dr. Alderman's speech focused on the necessity of a registry for breast implants in the United States. Currently, there is such a registry, but it is not required. However, there is an international breast implant registry. Making breast implant registration required in the United States would help patients in many ways.
"Statistics from the FDA indicate that 1 out of every 3 women will have their implants replaced at some time in their lives. Often, the reason is to go to a larger size, but if it's years later, patients typically forget the size and volume of their implants," Dr. Alderman said. "Having a registry will put the specific information on record. As of right now, the length of time doctors are required to keep records vary from state to state, and some states have no requirements."
A national registry also accounts for the possibility that doctors sometimes relocate or retire. Even if a doctor kept all of his records on file, that wouldn't help a patient if the doctor relocated without the patient's knowledge or ceased practicing medicine altogether. A national registry would always be available to patients, even if their original doctor were not.
Dr. Amy Alderman is a nationally renowned, board certified plastic surgeon. She graduated summa cum laude from Birmingham-Southern College, then continued her career at the University of Alabama-Birmingham School of Medicine. She was valedictorian of her medical school class. Her plastic surgery residency was completed at the University of Michigan in Ann Arbor, where she also earned a master's degree in public health.
Once she completed her training, Dr. Alderman became a tenured assistant professor of plastic surgery at the University of Michigan, also serving as the director for the university's cosmetic surgery program. She was a highly accomplished researcher in breast surgery, receiving grant funding from The National Cancer Institute, The Robert Wood Johnson Foundation, and The Plastic Surgery Educational Foundation.
For more information about Dr. Amy Alderman, contact the Swan Center for Plastic Surgery, located at 4165 Old Milton Parkway, Suite 200, Alpharetta, GA, 30005, at (770) 667-0904.
About the Swan Center:
The Swan Center for Plastic Surgery is a leader in the aesthetic industry specializing in surgery of the breast, body and face. The Swan Center for Plastic Surgery's on-site operating facility, Alpharetta Aesthetic Center, is accredited by the Joint Commission on Accreditation of Healthcare Organizations (JCAHO). The Joint Commission is an independent, not-for-profit organization, and is the nation's oldest and largest standards-setting and accrediting body in health care, focusing on patient safety and quality of care. The Atlanta plastic surgeons at The Swan Center are board-certified by the American Board of Plastic Surgery, among a multitude of further professional accomplishments.