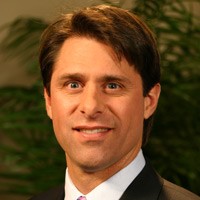 This is a promotion that allows our satisfied patients to help their friends and relatives have the same positive experience they did when undergoing breast augmentation surgery"
National Harbor, MD (PRWEB) May 14, 2013
Dr. Michael Chiaramonte and the team at Bella Cosmetic Surgery are happy to introduce a new promotion for spring. The staff at Bella Cosmetic Surgery want to provide former plastic surgery patients with up to $350 in Visa gift cards just for referring a friend to the office for breast implant surgery.
When it comes to breast augmentation, Maryland women want information and recommendations from someone they know before they decide which doctor will perform their surgery. Now, the satisfied plastic surgery patients from Bella Cosmetic Surgery can pass on sound advice and be rewarded for it. If someone decides to have a procedure performed by Bella Cosmetic Surgery based on a referral from a friend, then that friend is entitled to receive a $100 Visa gift card as a gift from Bella Cosmetic Surgery. That same friend can earn another $250 Visa gift card when someone they referred has a breast augmentation surgery using Mentor MemoryGel breast implants.
"This is a promotion that allows our satisfied patients to help their friends and relatives have the same positive experience they did when undergoing breast augmentation surgery," says Dr. Michael Chiaramonte, medical director of Bella Cosmetic Surgery. "Plus, the new patient will feel more comfortable with her decision to have a breast augmentation knowing that her friend recommended Mentor implants."
Bella Cosmetic Surgery serves patients throughout Maryland, Washington D.C., and Northern Virginia. Breast augmentation procedures are performed by board-certified plastic surgeon Dr. Michael Chiaramonte. He has extensive experience in his field, having served as the Medical Director of Bella Cosmetic Surgery since 2001. Currently, Dr. Chiaramonte also serves as the Chairman of the Department of Plastic Surgery at the MedStar Southern Maryland Hospital Center in Clinton, Maryland. He performs and consults on facial cosmetic surgeries at the MedStar Center. The doctor is affiliated with the American Society of Plastic Surgery, the National Capital Society of Plastic Surgeons, the American Society of Aesthetic Plastic Surgeons, and the Maryland Plastic Surgery Society.
After decades of clinical research and rigorous testing, Mentor's MemoryGel breast implants were approved by the FDA in 2006. They are the only silicone implants made in America. The implants are available in many sizes and profiles, and they come in either a smooth or textured surface option.
For more information on breast augmentation, Maryland women can visit http://www.bellacosmeticsurgery.com or contact the office at 301-567-6767 or Bella Cosmetic Surgery, 120 Waterfront Street, Suite 400, Oxon Hill, MD 20745.
About Bella Cosmetic Surgery
Bella Cosmetic Surgery is a plastic surgery practice and medical spa located on the National Harbor, Maryland waterfront. At our facility, patients can undergo cosmetic procedures and noninvasive enhancement treatments. The facility also sells Dr. Michael Chiaramonte's own luxurious Spa Bella line of skin care products.