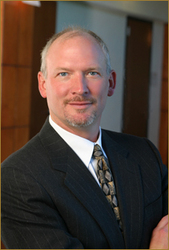 While the basic procedure is the same, I have to evaluate the subtle intricacies of her anatomy to come up with the best look. There is no template that applies to everyone.
Atlanta, GA (Vocus) October 13, 2009
Glittering gowns, plunging necklines and form-fitting tops and dresses are the typical attire for social events during the holidays, and drooping breasts can alter the appearance of these glamorous outfits! There are various complicated undergarments such as bras, corsets and body shaping wear to lift them up, but what about the low back, strapless or cleavage showing tops? A breast lift corrects the problem, and improves the lines and shape of the upper body to remove the hassle of less than sexy undergarments.
When looking for a plastic surgeon, Atlanta residents have the experience and innovative techniques of Dr. Joseph G. Bauer as an option. He is board certified in General Surgery as well as Plastic and Reconstructive Surgery, which gives him a distinct edge in understanding the intricacies of the body and symmetry of anatomy. "Before I perform a procedure on a breast lift patient, I sit down with her and make sure she understands the procedure entirely and that her expectations are realistic," he says. "I carefully evaluate and measure her upper body and breasts so that I can create the most natural-looking effect possible."
The types of incisions are determined by the severity of the sagging and amount of skin that needs to be removed. For mild sagging, an incision hidden around the areola may be sufficient. Other conditions require use of the "lollipop technique" or incisions around the areola, and the vertical line down to the breast crease.
Immediately after an Atlanta breast lift you may feel uncomfortable, and see some swelling and bruising. Drainage tubes may or may not be used (depending on how surgery goes) to prevent fluid from collecting, but these are removed after a few days. A compression garment or a "foam type bra" may be applied immediately after surgery for post operative care to help control the swelling during that first week. In a week or so, some additional stitches may be removed, while others may dissolve. Within one week to ten days, you should be able to return to work and resume normal cardio type exercises.
"Sagging breasts can really affect a woman's self-confidence so much so that she may avoid all social occasions during the holidays because nothing fits right and she is unhappy with her body," says Dr. Bauer. "The recovery time from a breast lift is relatively short and women who are dreading the season's festivities can improve their look in time to go shopping for all their party attire."
The Swan Center for Plastic Surgery is the creation of Dr. Bauer's vision for a state-of-the-art facility and surgery center. It is accredited by the Joint Commission on Accreditation of Healthcare Organizations, which monitors the equipment quality, staff training, safety measures and cleanliness of the surgical suites.
Plastic surgeon Atlanta, Dr. Bauer, is dedicated to providing the most natural as well as aesthetically pleasing results so that each individual patient can be the best she can be. "Each patient is unique and must be treated that way," he says. "While the basic procedure is the same, I have to evaluate the subtle intricacies of her anatomy to come up with the best look. There is no template that applies to everyone."
A breast lift can allow women to start the New Year with a new outlook and greater self-confidence in their body, as well as open up a world of clothing options this holiday season.
###