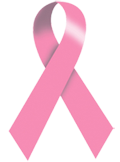 I am very passionate about joining in the fight against breast cancer
Atlanta, GA (PRWEB) October 23, 2012
Throughout October, Atlanta plastic surgeon Dr. Mark Deutsch is offering a free consultation for breast augmentation/implant procedures. October is also known as breast cancer awareness month, which Dr. Deutsch of Perimeter Plastic Surgery is promoting in multiple ways. "We're giving our social media followers tips and strategies on breast cancer awareness as well as brochures on the types of breast reconstruction procedures we provide," states Dr. Deutsch. "We're also offering a free consultation for a breast augmentation procedure to help our patients understand why it's important to be very aware of their own breast health. I am very passionate about joining in the fight against breast cancer."
A breast augmentation/implant surgery involves enhancing the volume and shape of the breasts through surgical insertion of either saline or silicone implants (depending on the patient's preference). The procedure takes about an hour and patients can return home the day of the surgery. Patients should wear a post-operative bra for at least a week following the surgery and avoid heavy lifting or exercise for one month. "I recommend to my patients who receive a breast augmentation to still obtain their regular breast check-ups and mammograms if applicable," advises Dr. Deutsch.
In addition to breast augmentation surgery, Perimeter Plastic Surgery offers a variety of cosmetic and reconstructive procedures, such as breast lifts, breast reductions, tummy tucks, liposuction, face lifts, breast reconstruction and more. Dr. Deutsch received 7 years of intensive training in general, reconstructive and plastic surgery at LSU Medical Center and Albert Einstein/Montefiore Medical Center and performed fellowship training in cancer reconstruction at MD Anderson Cancer Center.
Perimeter Plastic Surgery's free consultation applies to the month of October and is strictly for breast augmentation/implant procedures and for no other cosmetic or reconstructive surgeries. If you are interested in learning more about Perimeter Plastic Surgery, please visit http://www.perimeterplasticsurgery.com or call 770-461-4824.