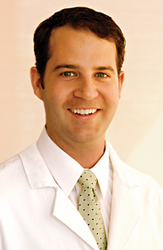 The final result should not look fake -- just larger and enhanced.
Columbus, OH (Vocus) August 18, 2010
Columbus, OH, plastic surgeon Dr. Jeffrey Donaldson has recently seen the transaxillary endoscopic breast augmentation technique surge in popularity among his patients, as it provides a compelling addition to Columbus, OH, breast augmentation options and appeals to women looking to enhance their figures. He is one of the only surgeons in Columbus to offer this procedure that creates beautiful, natural results with less visible scarring than traditional methods.
The minimally invasive, or "scarless", breast augmentation technique utilizes endoscopic equipment to make tiny incisions under the armpits. Progress is monitored on a television screen as space for the implant is created, and the implant shells are inserted. Once in place, the implants are filled with saline solution to match the patient's desired volume.
"This surgery is particularly appealing because there are no incisions on the breasts" said Dr. Donaldson. "The small scars are well hidden, high in the armpit on both sides." Traditionally, breast implants have been inserted directly through the breast, leaving permanent, visible scars around the nipple or near the lower breast fold.
Breast augmentation is the most popular cosmetic surgical procedure performed in the United States, and it generally has a high level of patient satisfaction. Recipients report feeling not only more feminine and beautiful but more confident and self-assured. "The best candidates for the scarless augmentation procedure are young women who are seeking a natural appearance," according to Columbus, OH, plastic surgeon Dr. Donaldson. "The final result should not look fake -- just larger and enhanced."
The endoscopic method requires specialized training and equipment, and can therefore be more difficult for a surgeon to perform than traditional breast augmentation techniques. It is important to find a plastic surgeon like Dr. Donaldson who has specific skills and experience with this procedure, as well as a history of outstanding results. He is known for customizing his approach to each individual patient to achieve the best possible outcome.
"Dr. Donaldson was very considerate and patiently listened to my concerns about breast enhancement" said one patient. "He made me feel very comfortable. I chose him as my surgeon and am so glad I did -- my end result is beautiful."
Contact Dr. Donaldson to schedule a personal consultation for Columbus, OH, breast augmentation via his website at http://www.donaldsonplasticsurgery.com , call 614-442-7610 or visit Donaldson Plastic Surgery at 4661 Sawmill Road, Suite 100, Columbus, OH 43220.
About Dr. Jeffrey Donaldson:
In private practice in Columbus, Ohio, Dr. Donaldson is a fellowship-trained plastic surgeon. He teaches medical students, residents and other physicians, and serves as a media expert on a variety of plastic surgery topics. In 2010, Dr. Donaldson was honored with a Patients' Choice recognition.
###