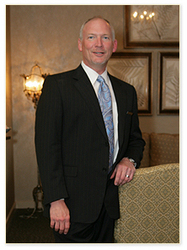 Because of the serious health and psychological conditions, this procedure is less about aesthetics as it is about better health
Alpharetta, GA (Vocus) September 8, 2010
Dr. Joseph G. Bauer, dual board certified plastic surgeon Atlanta, wants to make sure that patients know all they need to know if they are thinking of or are going to have a breast reduction procedure.
Women with overly large breasts suffer from a variety of health and psychological conditions. When it interferes with their everyday lives, they may consider breast reduction. Atlanta surgeon, Dr. Joseph G. Bauer of The Swan Center for Plastic Surgery is an expert in surgical procedures for the breasts and can help patients achieve more proportional breasts for their body.
"Women with overly large breasts experience neck pain, headaches and shoulder grooving and can't be as active as they may want to be," says Dr. Bauer. "Of course, there is also an emotional factor as well. There is a feeling of embarrassment, lack of self-confidence and they tend to shy away from social situations."
Atlanta breast reduction is a fairly simple solution to this problem. However, it is not a cookie cutter procedure. There are incisions to consider as well as additional procedures to get the best results. Dr. Bauer carefully evaluates each patient to determine which technique will achieve the desired results. Here are the
choices:
Breast reduction without lift- When the skin still retains good elasticity and the severity of the sag is minimal, it is possible to simply remove some of the excess skin and fat without performing a lift.
Breast reduction with lift- When the breasts are extremely large and sagging is severe, a lift is performed in conjunction with the breast reduction. It is also necessary to reposition the nipple to a natural position on the higher placed breasts. There are several different incision choices depending on the extent of the reduction: crescent incision, periareola incision, keyhole or Lejour incision and the anchor incision, which is the most common.
Breast reduction using liposuction- This is the typical method for male breast reduction and can sometimes be used for women if the amount of tissue removal is minimal. Once the fat is vacuumed out, the skin bounces back to shape. This method is sometimes used to obtain symmetry if there is slight asymmetry present with one breast or the other with very minimal incision.
Once the excess tissue is removed, patients will experience a lightening of the torso area. Stress and strain to the neck and back will stop. Chronic pain issues can be reversed and of course, there is a renewed sense of self-confidence.
"Because of the serious health and psychological conditions, this procedure is less about aesthetics as it is about better health," says Dr. Bauer. "That's why we see women of all ages, even teens, come in for the procedure. We routinely do not perform this procedure on anyone less than 18 years of age"
All of Atlanta plastic surgeon, Dr. Joseph G. Bauer's procedures are performed in the JCAHO accredited surgery center. Every patient receives the utmost care from the professional medical staff. As a duel board certified surgeon, Dr. Bauer considers safety to be priority number one which allows him to provide optimal results.
"It is really rewarding to see my patients' feel so much more comfortable in their skin and become more outgoing following a breast reduction," says Dr. Bauer. "It really is a life-changing procedure."
The surgeons and staff at The Swan Center for Plastic Surgery are humbled by the many expressions of gratitude and appreciation from their patients both far and wide.
For more information about Atlanta breast reduction men and women can browse Dr. Bauer's website at http://www.swancenteratlanta.com.
###