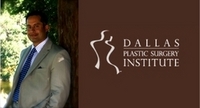 Dallas, TX (Vocus) October 18, 2010
Breast augmentation surgery is the most commonly performed plastic surgery procedure in the United States. Despite this, many women still know very little about the procedure and their options. For that reason, Dr. Sam Jejurikar, board certified plastic surgeon at the Dallas Plastic Surgery Institute, has launched a specialty site designed to serve as a comprehensive resource for prospective patients. The site reviews differences between saline and silicone breast implants, breast augmentation costs, incisions, and much more. Says Dr. Jejurikar, "Despite how pervasive the operation has become in popular culture and the general public, many patients still have many questions and misconceptions about breast augmentation. This site is designed to educate women about their surgical options, risks and realistic outcomes."
The site discusses some of the differences between silicone breast implants and saline breast implants. There are important differences between saline and silicone implants, including the look and feel of the implants, the size of the incision required to place the implants, and the costs. Silicone breast implants have been FDA-approved since 2006 for cosmetic breast surgery in women 22 years or older, as well as in breast reconstruction after breast cancer surgery. There is no definitive association with autoimmune diseases or breast cancer with silicone implants; thus, if a patient prefers silicone breast implants, she can feel safe with her choice.
Many women develop droopier breasts after pregnancy, which may be compounded by breastfeeding. These women can benefit from a breast lift (mastopexy), with incisions made around the areola (pigmented skin surrounding the nipple), and sometimes extending vertically down to the breast crease in the shape of a lollipop. This allows breast tissue to be reshaped and raised, and breast skin to be tightened. If a woman is happy with the size of her breasts, or wishes to be smaller, this operation can be performed without placement of breast implants. If larger breasts are desired, the combination of a breast lift with breast augmentation can create fuller, perkier breasts.
Dr. Jejurikar sees patients and operates in Plano and Dallas, Texas. He is certified by the American Board of Plastic Surgery and is a member of the American Society of Plastic Surgeons. He specializes in cosmetic surgery and is in practice with an internationally renowned group of plastic surgeons at The Dallas Plastic Surgery Institute.
Dr. Jejurikar also performs other cosmetic surgery procedures; including tummy tuck surgery (abdominoplasty), liposuction, buttock augmentation and buttock lift, facelift, rhinoplasty, brow lift and eyelid surgery. More information about these procedures can be obtained at his Primary Web Site or by contacting his office by telephone at 214-827-2814.
###